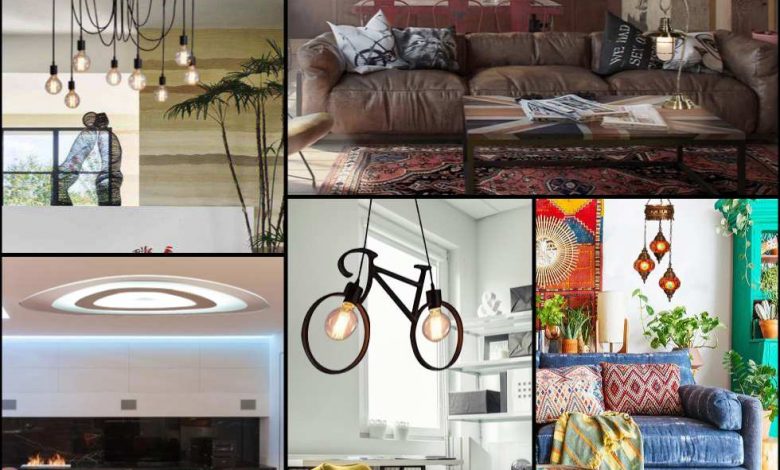 Hello, décor lovers; happy to see you here. Those who don't know about Décor include paints, wallpapers, lightings, and furniture, etc. Décor could be anything. Some decors can be very excessive, or some may not it depends on which theme you will have. Every décor would be low in price and look opulent at the same time. Maybe that's why I prefer lighting decors. They can create a massive difference in your house. You don't have to spend money on décor stuff that will make your home look messy.
Lights have a significant role in your house; they can make your home 10x better than any décor items. I saved a lot of money by not changing colors or wallpapers You can decorate your house with many things, but here I am sharing my favorite lights décor you should defiantly check out if you are looking forward to renovating your home.
If you like modern house themes; then you will love this décor light. These lights are perfect for small living rooms. You can get more or less bulbs according to your living room size. But It will also going to be a little heavier on your pocket. Plain beige or white-colored contrast wall and this chandelier bulb candle pendant would rock together.
Ceiling lights are a big yes for every décor lover because this light doesn't include any space. One ceiling light is enough to brighten up the whole ceiling. The best feature in this light it is transparent and looks very opulent. Also going to save the electricity. This light is made up of acrylic material, so you don't need to worry about the quality it's not going to break and last way longer.
Coming on my favorite lighting décor called Nautical lights. Those who don't know Nautical lights are connected to ships, I love unique and antique décor items who have history. In   nautical lights, there are many varieties like tripod lights, pendant lights, wall lights. If you love classic vintage décor theme, you should definitely have one in your house.
Young people love to use such décor lights. This décor is called eclectic décor. Put this light beside your sofa or near T.V. In the evening, turn your basic lights off and watch your favorite Netflix series with this light you will never feel solo if you love to seek attention than this would totally be going to help you out. Your relatives going to ask you about this light for sure.
Bohemian, also called Boho, this is a very exotic and instantly mood refresher decor. People who like colorful lighting décors will love this. You might have seen bohemian lights decorated with curtains. Especially in the U.S, Bohemian decors are the best rated for being aesthetic. This décor will definitely be going to save your bunch of money. It is affordable and colorful looks good on every wall.