Education
Trending
7 Self Study Tips for Competitive Entrance Exams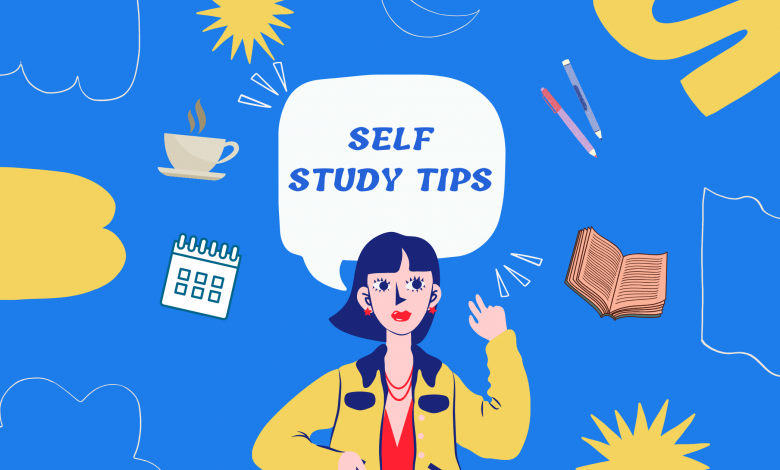 While preparing for any engineering exam, aspirants shouldn't be entirely dependent on coaching or classes. Self-study is equally crucial if you wish to crack any exam.
Cracking the exam is indeed difficult, but it is not impossible. Most schools and coaching institutes just teach what to study and when to study, not how to learn.
As a result, it is critical to understand how to properly self-study for the exams. Proper planning and smart self study tips & methods could help you achieve your goals.
Read the tips given below to strengthen your self-study tips and help yourself to a holistic preparation.
Plan Your Study Time
Make sure you have everything planned out before you sit down to study. When studying for an exam, you should have a good concept of what you want to learn and don't. Make preparations ahead of time. Know what you'll be covering on which days and how you'll prepare for your exam.
It's critical to have a plan in place in such situations. It can assist you in passing a test. People who plan ahead of time do considerably better than those who do not.
Take Small Breaks
You must never forget to take short breaks. You may not recall anything during tests if you study too much at once. Take some time out in the evening to play a game or something if you've been studying all morning.
Then you should probably study for a few hours before going to bed. The goal here is to study hard but not so hard that you can't handle it. Do the proper things to make it easier for yourself! Study for two hours straight. Take a 15- to 20-minute rest before returning. It is critical to take breaks.
Don't Get Distracted
This is one of the most important tips for anyone preparing for an engineering exam. When studying or preparing for an exam, keep in mind that you should remain far away from any potential distractions.
Allowing yourself to get side-tracked by these minor details is not a good idea. They have the potential to consume a significant amount of time.
Study Early
Another option is to study in the early morning hours, particularly if the subject is challenging. The optimum time to study is first thing in the morning. So, make sure you get enough sleep at night so you can get up early and finish what needs to be done. If you're studying for a competitive engineering exam, you'll need to obtain plenty of rest. It will aid you in remembering a great deal of information in the long run.
Drink Coffee & Help Yourself
Do you want to do well in your exams? Drinking coffee helps boost your studies as it contains caffeine and enhances your short-term memory (STM). Caffeine can boost the amount of information stored in the STM during long study sessions. When you're trying to tackle a complex problem, and you're dizzy, make sure you consume one cup of coffee. It will help you feel refreshed, positively affect overall mood, enhance alertness and performance, which will eventually aid your studying abilities. 
Use Multiple Resources
When you see, hear, and read about the same thing, it stays in your mind for longer. Knowledge is now at your fingertips, thanks to the digital age! For learning, you now have limitless access to e-books, videos, and even podcasts.
When you're surfing the web, make sure you're getting your information from a reliable source. Not only this, but mock tests are also a great resource when it comes to self-study. When you're preparing for engineering entrance exams like IIT JEE, BITSAT, you must attempt mock tests to check your preparation level and identify your weakness & strength.
Don't Take Unnecessary Stress
Exam time, we feel, can cause high levels of tension and anxiety, which can interfere with your study. However, it is critical to control your stress and reduce the danger. Be cool, study hard, leave adequate time for revision, and perform well in your tests.
We understand how important it is for you to pass an exam. However, if you want to succeed, you shouldn't be concerned about it. Study hard and give your all to the exam. Good results will follow.
Apart from all this, make sure you stay healthy and fit during these times. Don't spend too much time with your pals or pay attention to items that won't help you succeed. Instead, concentrate on your studies.
These self study tips would help you in your preparation journey. All the best for your exam!