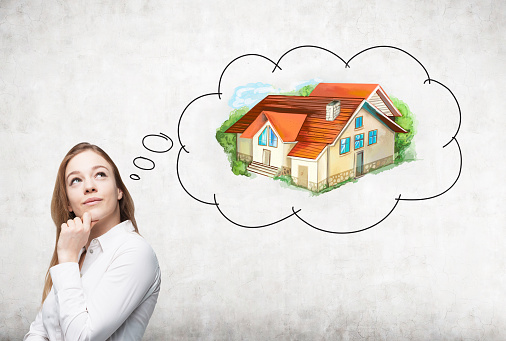 There's nothing that makes you feel like more of an adult than buying your own home. After years of renting apartments, congratulations if you're ready to put down some roots and invest in buying your own home. Irrespective of whether it's big or small, this is one of the biggest decisions you will make. Let's take a look at some of the factors to consider when buying a home. A home is never a cheap investment. Most people need to take a home loan when they invest in property.
Your financial status
when it comes to what factors influence home buying, your financial status is the first point to consider. Typically, home loans are available for up to 80% of the total property value. Hence, you will still need to find enough money to pay 20% of the value. The home loan interest rate is also influenced by your credit score. Of course, you cannot spend all your money on the house, you also need to have enough for your daily expenses and an emergency fund. Your financial status plays a big role in determining the approximate value of property that can fit your budget.
Maturity
One of the advantages of renting out property is that the maintenance is handled by the owner. If the roof starts leaking in the monsoons, all you have to do is tell the owner and it becomes his responsibility to fix the problem. You have the option of moving out at any time. However, when you buy a home, maintaining it becomes your responsibility. Hence, you must have the emotional maturity to handle all the issues that come along with owning your home. You should also be willing to base yourself in the same place for the years to come.
The builder's reputation and experience
Chances are, you're thinking of buying a home in a project being developed by a commercial builder. In such cases, you do not have much say on the materials being used or the quality of construction. You will only see a show flat or a life size model of the apartment. Hence, you must make sure you invest in a project being developed by a trustworthy builder. They must be known for using good quality construction materials, they should have a good safety record and they should be known for handing over projects in time. The builder and the project must also be registered with RERA. 
How big is the house?
Now that you know your budget and have shortlisted builders, the next thing to consider is the actual size of the house. You'll come across many terms that seem synonymous but aren't. Carpet size is not the same as built up. Built-up size is the size of the house including the unusable spaces such as the thickness of the walls. Carpet area is the actual floor space available to you – very literally, it is the area you can spread a carpet over. This is the area that matters the most. Look at the overall carpet area as well as the carpet area for each room to visualize the space.
Age of the house
When you buy a house, it could either be a new construction or you may be buying a resale property. Both have their pros and cons. In the case of a new construction, you need to invest in good faith. You cannot actually see the finished product before you pay for it. In the case of a resale property, you get to see the finished product. However, depending on the age of the house, you may be faced with additional maintenance issues. For example, you may need to change the fittings, flooring, etc. 
Location and Neighbourhood
Next, you need to analyse the location and the neighbourhood. This is one of the most important factors to consider when buying a home. After all, you won't be spending all; your time inside the house. If your home is part of a township project, look at the common amenities offered. Does it have a swimming pool? Tennis courts? Basket ball courts? A community centre? Alo consider how safe the neighbourhood is. You want to be comfortable entering and exiting the society and you want your guests to feel comfortable coming over too. Lastly, when you're looking at the neighbourhood, look at where you could get your groceries from and where the closest shops are.
Connectivity
You also need to consider how the property is connected to other parts of the city. Look at the road network and how close it is to the city's main arterial roads. If the project isn't on the main road, make sure the access route is properly tarred and wide enough for two-way traffic. Look at how far it is from a bus stop or metro station. Similarly, you also need to look at the distance between the project and the railway station and airport. Usually, properties close to the airports and railway stations attract quite a premium price. Don't forget about this point when you're figuring what factors influence home buying.
Property as a source of income
Lastly, even though you may intend on living in the house with your family, consider the value of the house as an investment. What are the property trends in the locality? Has the per square foot rate been increasing or decreasing? This will give you an idea of what to expect from the years ahead. That said, note that property can change trends at any time and hence you shouldn't put all your eggs into one basket. Apart from resale value, also look into how you could possibly earn back some of your investment if you were to rent out the house. 
Takeaway
Buying a house is an exciting time and can be a great experience as long as you pay attention to all the factors to consider when buying a home. It's great to dream big but buy a house that you know you can afford. Also, invest in a project that is being made by a developer you can trust. If you've chosen correctly, you will not only have a house to call your own but also an asset that will last not just your lifetime but your children's too.