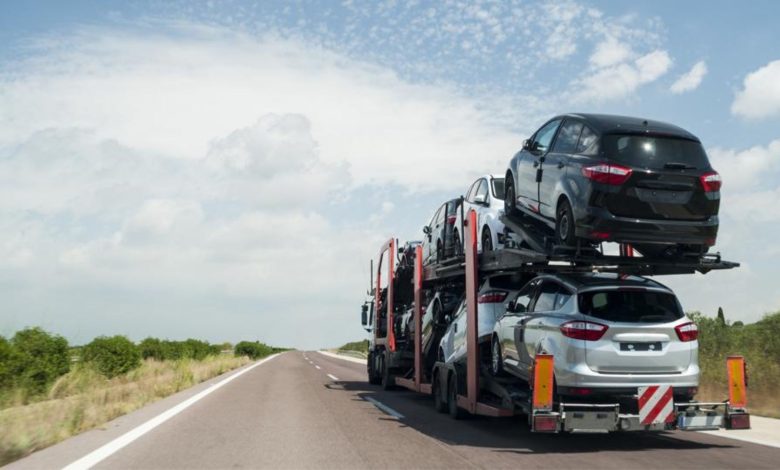 Having a car has become a basic necessity of our lives. They are essential as well as precious to us and we never want them to get damaged by any factor. Transporting your car is a big task as it is associated with a lot of risks. There might be many transportation companies available near you but how do you know which of these companies will safely transport your vehicle to your new home location. You will always need a reliable car transportation company that will guarantee the safety of your car. Here are some tips that you should consider before choosing a car transportation company.
Get Quotations from Different Companies
Get quotations from all the different companies near you and choose the one which is offering you better deals. If you like a particular company and is out of your budget then you can also take these quotations as an advantage in front of them for negotiations. There are always some discounts that a company might give you. Ask for special deals for you as there is always a possibility and no company wants to lose their customer. Never get enticed by low-cost offers provided by these companies as they will get you into their trap. Shortlist a company most suitable for you who is giving you good deals and services altogether.
Know About Their License
The license gives you the satisfaction that a company is reputed. Every moving company must have a valid license, insurance, and registrations for their vehicles. Be sure that all these documents they are showing you are original and you must verify all of them to know the authenticity of the company. Make a copy of all these documents and keep them for future references. Check the personal identification of the car carrier personnel to know if they are working with the company, if they are trained to do the work and how they're related. Keep a copy of their ID proof and vehicle registration also.
Choosing An Appropriate Type of Transportation Method
There are many ways by which you can ship your car such as car carriers, trains, etc. There are also open and enclosed carriers. But how do you know if the method of shipment you are choosing is best for your car? Open trailers might be cheaper than enclosed ones but they are always susceptible to damage, loss, theft, road debris, weather, or environmental factors as compared to enclosed trailers. In open trailers, cars are mostly secured by using chains and in enclosed trailers, there are nylon straps and wheel nets that are used to prevent damage to your vehicle.
Get Contact Details
Having proper contact information about the moving company is necessary as your precious vehicle is in their hands and you will be responsible for any loss if you do not cross-check them properly. Get their email address, business location, contact numbers, alternate contact details, etc.
Check Their Reviews
Giving your car means risking it for your life. You must go through their online reviews on google or their websites to know their customer relationship and their satisfaction with their services. You can also ask for references from them to know about their previous customer's views on them. Ask for recommendations from any of your friends, relatives, or family if they have availed services from them and were they satisfied.
Know About Their Services
Make a list of all the services you will need in terms of transportation and the safety of your car. Match them with the requirements of most of the car transportation services near you. For example, if you want your car to be transported by an enclosed trailer then look for companies who provide you the same service. You will be charged according to these services and perform all the necessary requirements and collect proof of the company's documentation to avoid problems later.
Know About Their Charges
Packers and Movers Company can easily make a fool out of you and will demand higher prices than the actual value. In India, moving a car might cost you from Rs. 5,000 – 30,000 depending upon the distance and type of the car. Premium cars will always cost you more than a normal car as they require more attention and space. The cost is also affected by the type of shipment you will be choosing. Open car trailers are cheaper than enclosed ones. There is a cheaper option which is a flat-bed but they are generally considered for short distance moving only as they come with great risks.
Know About Their Insurance Policies
Moving companies provide various types of insurance for any type of move. When your vehicle is in transit, there are risks and you don't want to get into any trouble because of the mistakes by car transportation companies. You must always ask for valid insurance of your vehicle from them and a reputed company will provide you all of them included in their services. They will provide you with either full liability or transit insurance. The insurance covers amounts for liability, workers compensation, cargo limits, deductible, etc.
Make A Schedule.
You never know how much time is it going to take to relocate your vehicle from one location to another. Transportation companies generally take at least a week to deliver your car to your destination. The trucks and carriers run through different routes and there are a lot of environmental carriers that might delay your transportation. So, if you need your car at the destination as soon as you arrive there, then you must always make a schedule for your car transport according to your travel schedules.
Know About Their Tracking Systems.
You will be in your peace of mind when you know the current status of your vehicle in transit. Many car transportation services are now providing tracking services. They will give you a tracking number and you can check the location of your vehicle. You can also contact the carrier driver if you have any queries.
Know About Their Payment Terms
You must know about the payment terms of the company before you finalize anything. They may charge you unnecessarily for anything. Beware of their hidden costs and miscellaneous charges. Never pay in advance. Deposits are convenient for booking your services but you should never give a full deposit and you should rather give 20-30% of the whole amount for the assurance of your vehicle. If a company is asking you for a deposit, then it directs you towards more red flags by them.
Prepare Your Car
Before you are transporting your car you must make sure it is in proper condition of sipping.
Make sure that there is no fuel for more than a quarter.
Empty your car and ensure to remove all the valuables.
Check the status of all the components of your car.
Explain about the car to the transportation company so that they keep those things in mind for the safe transport of your vehicle.
Author Bio:- Vishal