Legal
Assimilate How You Can Win Your Child's Custody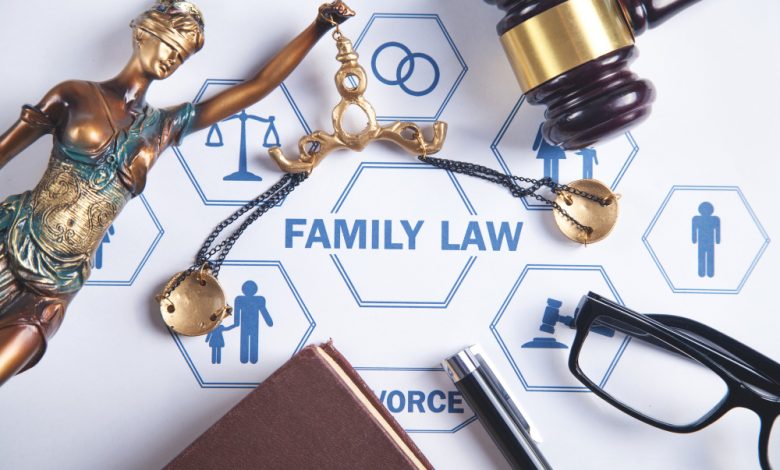 After you have filed a divorce, if there is a child from the marriage, gaining custody is another battle that one must fight apart from divorce. For this, one needs to hire a child custody lawyer to make the battle more manageable. 
Following are some points on how you can gain your child's custody without going through a lot.
Consult with the best custody lawyers and then select the one that represents you the best. While consulting with the lawyers, you need to surmise whether they are able to communicate with you or not. Since this will help you evaluate their ability to put your points in court firmly. 
Choose the best from your options because it's about your child and you can't consider anything but the best.
Sometimes there are specific actions of yours in the past that might prevent you from gaining custody. Be honest to your lawyer about all such probable possibilities that might stop you from gaining custody. 
Focus on Your Child's Needs 
Amidst all the stress and emotional trauma of divorce, people often overlook the fact that the child is also going through a certain level of stress and discomfort. 
The child's mental health gets hampered the most in the separation process. So try giving them as much time as possible, show your interest in the child's well-being. Don't reschedule your time with your kid, as this might be considered as your lack of interest. 
Do all the regular chores and help them in their daily lives. Showing any trace of negligence can set you back in the custody fight.
This will benefit the child and prove your concerns for your child's well-being. Don't make any negative comments about your spouse in front of the child or the court. Any threatful, demanding, or hateful text could be used against you, and you might not get a chance to fight this cause back. 
Research about Family Law
Know about the clauses the family law in your state has. This would help you set realistic expectations during the court proceedings. The family law is built entirely around the child's interest and benefit without causing much harm and involvement of most parents. 
Researching family law can even help you take part in the strategizing process with your lawyer while drafting the case papers. 
Keep all the Documents Ready 
Keep all the documentation prepared if you believe that your child will not be safe with your spouses. If you can provide any record of any form of violence to the court, it would significantly benefit your cause. 
Avoid spreading rumors as the court will have everything verified, and if your lies are proved, this would be used against you and you might end up losing the case even before it starts. 
Don'ts For Winning Your Child's Custody –
Now that you have seen the do's of winning your child's custody, it is equally important to take account of don'ts you need to avoid to reflect legitimate behavior. 
Rescheduling your time with kids –
Planned to meet your kids, but you are scheduling it again and again. It reflects that you are just filing the case for custody only and do not want it. Ascertain that you show up whenever you have promised because being absent and scheduling repeatedly, you might develop an image of being irresponsible. Your partner can use this behavior as documented proof that might reflect negatively on you.  
Unacceptable use of alcohol and drugs in front of your kid might create a negative image on their mind. It can be easily documented against you as proof that you cannot handle the kid being a pathetic alcohol consumer. Ensure that you don't put even a hint of your presence can influence the child's future in any way. Also, don't try to get involved in things that might prove fatal to your kid's future. 
Refrain from talking negative about your ex –
Blabbering negative things about your ex constantly will leave a wrong impression on your kid. Try to conceal your harsh feelings towards your ex while your kid is around. As hard as it might look, you need to avoid talking about your feelings and opinions about your partner. Even when your child tries to ask you questions about your relationship, try to keep the talk positive and refrain from getting mad at your partner in front of the kid. 
Getting late to pick up or dropping kids –
Arriving at the time you have committed to your kids is appropriate behavior to show that you care for them and want to spend the time with them. Being a parent needs commitment and keeping up the promises. So, try not to get your child waiting up to the extent of irritation and disappointment. 
Making negative stories –
Making up stories about your ex in front of court can deplete the chances of winning as it will impact when the truth comes out. To get custody, you should not break the boundaries and do something inappropriate to your ex by rumoring negative stories about them, as it can be used against you if you are proved wrong. 
Telling details to your kids –
Kids are very delicate, and they shouldn't be dealt with such negative experiences in their life. Telling every tiny detail to your kid might hamper them mentally and destroy their childhood. Giving regular updates should not be practiced; instead, you should try to be positive about it and support the child, assuring that all will be fine. 
Conclusion
Having considered all these points, you need to remember that winning a child's custody solely is a tedious process and requires many compromises. 
Even if the custody lawyer helps you through the technical details, you still need to be emotionally stable as the legal proceedings might seem more exhaustive, especially when you have just gotten rid of your traumatic divorce.