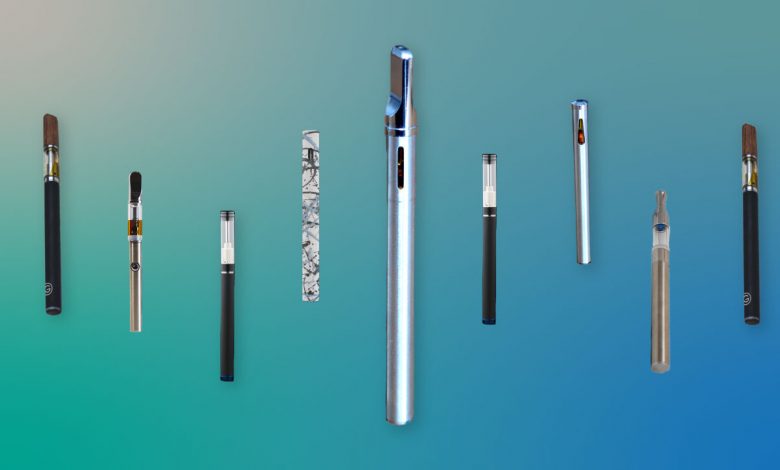 In the past few years vaping has been blowing up in terms of popularity.  But why? Most people use vape pens to limit their smoking of cigarettes or quit the harmful practice. Researchers have proved that vape pens are a harmless way to get rid of smoking. Some vape pens are based on nicotine while others come pre-filled with concentrates that are nicotine-free.
Below are some of the best nicotine-free vape pens in 2021.
Mig 21 Clear Fusion Vape Pen Kit/ Bundle.
This vape pen from Migvapor boasts a long battery life and a decent tank capacity (1.3 ml). It's stylish and sleek. If you are a beginner who recently switched from smoking cigarettes, you will fall in love with the warm vapor out of the vape pen. Even an advanced vape pen user, who has set his standards so high, will fall in love with what this vape pen has to offer. 
The Bug Mini Vape.
The Bug Mini Vape pen is specifically designed for ex-smokers who want nicotine-free vaping. It features an 1100 mAh battery that is compatible with pass-through charging. The vape pen kit also includes a 0.8-ohm coil for both mouth to lung and direct to mouth vaping. 
The Bug Kit comes with a 24 karat gold plating on its 510-threaded connections and the coil heads. This gold plating is not only for good aesthetics but also allows for better connections and is consistent in delivering power.
Also, the bug mini vape pen kit is a 2 ml tank that is made of stainless steel and glass. This tank has two airflow vents at its base, which are non-adjustable. 
Using the Bug mini vape is very easy. You click on its only button up to five times and it will activate. There is a LED ring around this power button which is meant to indicate the battery capacity and whether the vape pen is charging. 
Besides, the bug mini vape's removable drip tip has a magnetic cover that makes the device very discreet and portable. 
Special K Vape pen.
Kandypens's Special K vape pen is renowned for its discreet (it does not attract attention). Its lightweight and height make it easy to carry the vape pen around. The build quality of this vape pen is very decent.
Beneath the Special K Vape Pen's magical exterior is a powerful 650 mAh battery, which comes with variable voltage settings. The vape pen also features a refillable tank which you can fill up with nicotine-free e-juice or oil.
Ghost Vaporizer Kit.
Dr. Dabber's Ghost Vaporizer Kit is a nicotine-free vape pen that is meant for vaping oils and waxes.  Vape pens' vapor is usually smoother than the smoke out of traditional cigarettes. The Ghost Vaporizer kit has a good reputation for delivering the smoothest hits/ draws than you can find in any other vape pen (no burned electric taste). 
Alongside the Dr. Dabber Ghost Pen, the Ghost Vaporizer Kit's package box also includes: 
An extra atomizer for the  Ghost Vape Pen.

A tool for loading the concentrates onto the atomizer.

A USB charger

One shatterproof storage ball.
SNAPS REV 4 E-cigs.
Epuffer's Magnum Snaps E-cigs mimic the traditional cigarette to the looks. Using the vape pen gives a sensation that is very much similar to the traditional cigarette. However, the vape pen does not come with the odor and health risks of traditional cigarettes.  The kit comes with e-liquid cartridges that are available in nicotine-free versions. 
What are the advantages of using Nicotine Free Vape Pens in 2021?
Nicotine is one of the most addictive substances. Below are reasons why you should consider nicotine-free vape pens:
Eliminating nicotine from your vaping experiences removes the most addictive part of vaping. Therefore you have control over your vaping experiences rather than them controlling you. 

The majority of sub-ohm vape pen users aim at achieving a huge vape density and larger clouds. Nicotine free vape juice forms larger clouds and vapor density, which is very ideal for such users.
Key takeaways.
Many researchers and health experts have concluded that nicotine does not cause some of the common ailments linked to the smoking of traditional cigarettes, including lung cancer and heart disease. Some of the additives in tobacco are the main causes of such ailments.  
Nevertheless, nicotine has its measure of health risks. Therefore nicotine-free vaping is a good path to choose.
Also Read : Buy our Stylish Pre Roll Packaging on Wholesale Rates