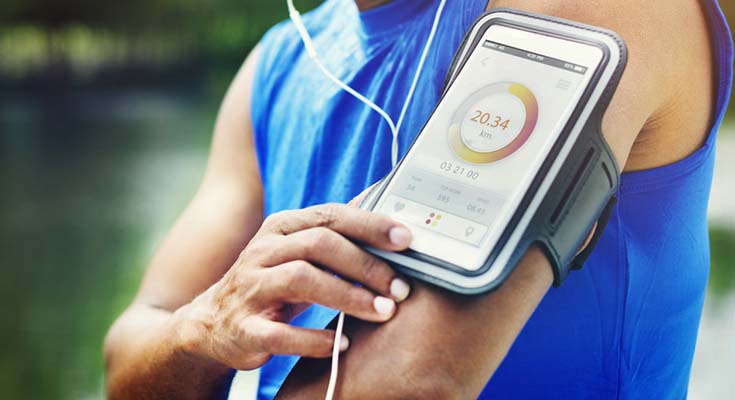 During this pandemic, a lot of us are stuck in our homes. Working from home is not healthy as we lack the minimum physical activities for a day while working from home. That doesn't mean that you can't workout at home. Exercising at home is the most convenient and most cost-effective method of getting back to shape. Out of all the workout apps, there are some of the best free workout apps that you can use every day. All of it may sound easy, but planning your workout can be tough and that's where the personal trainer apps come in handy. We went through countless personal trainer apps to find some of the best ones. We chose the best apps based on certain criteria:
Platform Availability: Whether the apps are available on both iPhone and Android or not.
Features: Apps should include a wide range of features. The most preferred features are activity tracking, community support, and personal coaching.
Multiple Uses: The personal workout apps should offer a wide range of workouts with multiple levels of difficulty, different types of exercise, and exercise durations.
Let's move onto the best personal trainer apps of 2021.
Best Personal Trainer Apps
FiiT: Best Overall
FiiT is a subscription-based personal workout application that comes equipped with various difficulty levels. Each class or personal training session ranges between 10-40 minutes based on your choices.
If you want, you can choose various workout types such as Yoga, Strength building, high-intensity interval training, Pilates, cardio and so much more. FiiT offers over 20 unique training plans that are made especially for your fitness goals and needs. If you do take the membership, you'll become part of an online community and you can either exercise alongside community members or challenge each other to push yourself.
If you don't wish to pay upfront, then the FiiT app offers you a 14-day trial as well. You can try the app before having to pay for it.
Daily Burn: Best For Beginners
Daily Burn ranks number second on our list of personal workout apps. The app is loaded with thousands of on-demand workout training sessions that are ideal for all age groups and experience levels.
The platform offers a huge range of programs with sessions based on their duration, exercise difficulty level, and equipment required for working out at home. Some examples of the programs offered by the apps are "Intro to exercise, Yoga Basics, Cardio Strength and Beginner Pilates".
Apart from offering on-demand workout videos, Daily Burn also streams live classes each morning and also provides an online community. You can set your fitness goals, keep a track of your activities and progress using your application. The best part about the application is that it offers a free 30-day trial before you have to pay for it.
Nike Training Club
A brand like Nike that's focused on sports-related apparel also offers personal workout applications. Nike doesn't just prepare you for a long and intense workout session, its training app also provides a proper program that you need to follow for your training. It doesn't matter what your fitness level is, you can start your workout at home at any time.
Follow guided workouts with a wide range of categories built by experienced trainers that allow you to expand your focus and exercising capability. When you become a member of the app, you will also become a member of the Nike performance council. You can download the app for free on Android or iOS and the subscription for the same costs $14.99/mo.
Jefit
Jefit is a personal workout application that has more than 7 million users. The application is chock full of curated programs, and over 3800 community programs, so you'll have a lot of options to choose from for working out at home.
You can plan your routine using a wide range of exercises, you can even track your reps and weight. If you buy into the elite package, you will get advanced level personal training based on your previous workout routines. The cost of the app is $3.33 per month.
Aaptiv
Aaptiv offers thousands of personal trainer-led exercise sessions for a wide range of activities. You can follow any kind of home-based workouts such as strength training, HIIT, running, rowing, or more. You won't have to do the same exercises over and over again as the application keeps on adding 30 new workouts every week.
Just download the application for a quick 7-minute workout or more. You can even follow a complete workout program that's designed to help you get the goals needed.
Pelton
If you're a fitness buff then you must know about the fancy workout equipment offered by Pelton such as bikes and treadmills. They're well known for their equipment but that's not all, they also offer a personal workout app. It works on both an Android or an iOS device or Amazon Fire TV. Using them, you can work out any time you want.
Use the live classes feature with the Pelton experienced instructors using a series of activities like running, yoga sessions, strength training, and cycling sessions. You can go outdoors and use the guided workout features there as well.