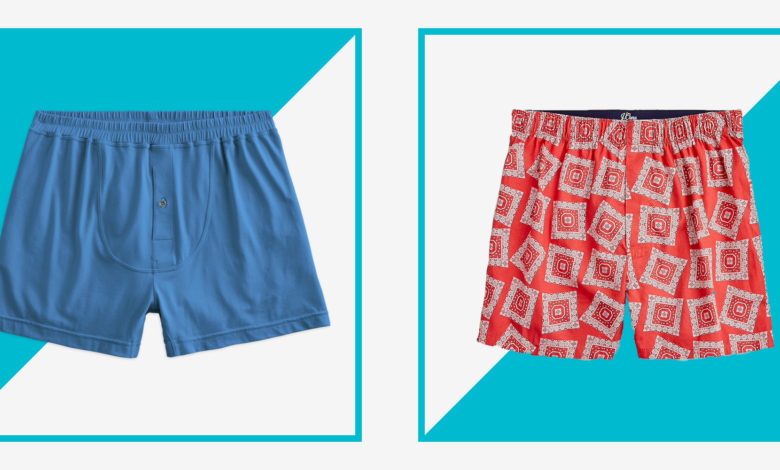 History
The closest material to the skin has been prehistorically found, as per the earliest pieces of evidence, in Egyptian land but it has, over time, managed to evolve, took different shapes and forms, and ultimately evolved into a very comfortable piece of clothing which is now called as Boxer shorts.
This essential piece of clothing isn't something to be worn carelessly and without a second thought. Since it is going to cover your vitals, everything related to it must be considered well. Be it legroom, space, breathability, fabric, color, prints, and whatever comes to your mind, you must pay due attention to what boxer you are buying before you make them yours. Another thing to consider in boxers for men is: how long the fabrics last on regular washes if they keep their shape for a long time, all of which ensuring that what you are buying is of good quality. It is important to learn underwear etiquettes to pull you out of clumsy situations and dependency on other's judgments and enjoy the comfort.
Among all types of bottom innerwear, boxer shorts are bigger due to which they provide comfort and breathability; much-needed features in a man's innerwear. They complement all kinds of people, whether slim or plus size thighs. If they are of good quality, you can easily do squats, splits, or yoga in your boxers. They can ride up due to their structure, and so, one must avoid them when thinking about athletics or formal three-piece suit, but if one wishes to wear them under trousers, go for well-structured boxer briefs which have tailor-made shape.
Fabric and material
Fabric is a game-changer for any clothing item, and in the case of boxer shorts for men, it is the biggest concern. The fabric which absorbs moisture and sweat, doesn't release odor, doesn't shrinks or expands after frequent wash, maintains the color, and remains soft is all that one needs in a fabric of boxer shorts. Cotton tops the chart if one wants all the features, but others like nylon, polyester, or any such synthetic mixed with cotton are also dominant in the market due to its easy to use quality. Silk is disappearing from the market which is good because although the material is smooth, it can't put up with the regular wash, making it redundant after only a few washes.
Although comfort is the utmost priority, it doesn't mean that boxers for men will have to have mediocre looks. Only a few brands and online clothing platforms have managed to combine both so that boxers never seem out of place if you wish to wear them while you take a walk nearby or decide to wear them on your vacation at a beach. Gotta enjoy your comfort with what you wear, isn't it?
Budget
Talking about budget, some sites can offer a combo of 4 boxer shorts of solid colors under ₹1000 which is very cost-efficient if you consider the price, quantity, quality, and colors being offered at these sites. Such combos are available in plain colors usually, but considering the growing market, shopping platforms will soon launch combos in printed boxers too.
Varieties available
Plain colors, such as sage green, black, line grid navy, navy blue, grizzly gray, sky blue, burgundy, dusty yellow, bottle green, and pink are such colors in boxers which can be paired with any polo shirt or dual colored tees combined with an open button shirt if you wish to wear them during vacations or any outdoor casual activity. If you wish to enjoy your lockdown at home with the comfort of a boxer for men then you can go for prints such as panda, marshmello, arrow star black, mickey mouse, space, Spongebob, captain America, cactus, marine military, scooter grey, pineapple, marine, fries, checks light blue, scooter teal green, arrow star white, penguin, line grid white, checks light pink, marine white, arrow star dark are some of the prints that you can go for. Some exceptional dual-colored or theme-based prints such as camouflage and travel prints can be worn easily both indoors and outdoors look.
Habits to follow
To maintain your boxers and ensure their long life, one must adopt some habits to their daily routine. One must clear their drawers and have a regular cleanup every three months to ensure all the rotten fabrics are thrown out so that other boxers don't get ruined. In terms of fabrics, cotton is always the best option due to its smoothness, flexibility, breathability, and comfort, but at times, a fabric with a blend of cotton would be a better option if you wish to work out in a gym or feel like going out for a run. Due to their expanded size, boxers have more flexibility in terms of size, but it would be useful if you take care of which size fits you perfectly, you would be able to experience the ease of movement as well without your boxers riding up. Use non-chlorine bleach to wash your boxers and maintain elasticity. Last but not the least, buy less, but buy often.
Fashion tips
Talking about how to look cool in mere boxer shorts. Combine plain sage green boxer short with a white polo t-shirt, pair it with a solid ocean blue shirt, wear dusty brown sneakers and you are good to go for a casual party alongside a beach. When at home expecting a friend, wear SpongeBob print boxer shorts with a black t-shirt and it will give a feel of at-home comfort, a light, and friendly appearance. For a pool party go with light shades of boxer shorts. To set your own couple goals, you can opt for combos of two boxers with plain shades such as navy blue, dusty yellow, and bottle green as they are gender-neutral colors and suit all genders. Certain prints such as arrow star dark, space, and marshmallow prints can also be chosen for twinning if the couple wishes to make a light-hearted and funky appearance.
Summary: This article is a complete guide for boxers for men discussing everything about boxers for men in granular details.
Conclusion: This article mentioned the basics of boxers for men which includes what to expect in a boxer, expected cost, fashion choices before touching upon the history of boxers.