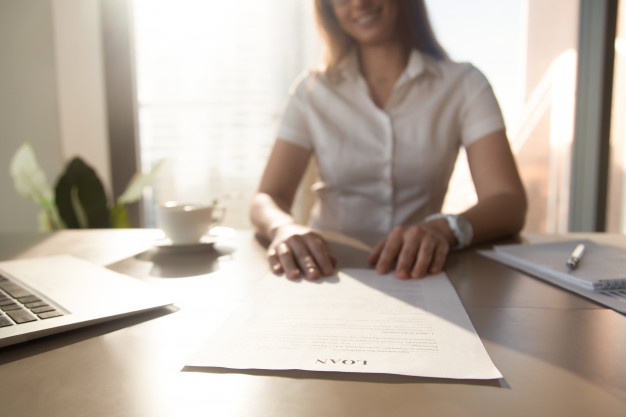 Fund requirements are unpredictable, just like the dynamic environment of the business world. You never know when your production cycle may require expansion or when you require new machinery. Whatever the issue be, money is the only remedy. Although financial institutions offer business loans, they are often for well-established firms or businesses. Financial institutions are hesitant to lend to new businesses that lack security or to businesses that are not properly established. To help businesses in such a situation, a business loan against property comes in handy. In this article, we will discuss the benefits and features of this loan form as well as the aspects that a borrower should consider when choosing a lender.
Benefits of Business Loan against Property
Higher Loan Amount With Longer Repayment Tenure
If you are planning to avail of a business loan against property, you may be able to borrow up to 60% to 90% of the market value of the underlying property. However, this depends on the lender's policies, which may vary from one financial institution to the next. Also, the loan against property comes with longer repayment tenure. The maximum loan repayment tenure could be anywhere from 15 years to 20 years. As such, a borrower can run his or her business smoothly without worrying much about the loan repayment tenure.
No Restriction On Funds Usage
The financial institution does not impose any restrictions on the usage of the money you have borrowed through a loan against property. You can use it for a variety of purposes from financing your children's education to funding their marriage or borrowing it to pay off your medical bills. You can also use this loan for setting up or expanding your business. A loan against property provides customers with an option to use the funding for multiple purposes. 
Anyone Can Avail This Loan
The loan is available to salaried individuals as well as self-employed professionals and business owners. The major requirement for availing of a loan against property is that the applicant must own an immovable property to his name. If one owns a property, he or she could easily apply for this loan form.
As compared to other types of loans, a business loan against property has fewer documentation requirements. Loan disbursement is also very quick in this loan form. Once the lender accesses the property's worth and verifies all the documents related to the property, it immediately disburses the loan amount into your account. 
Features of a Business Loan Against Property
Eligibility:

Unlike unsecured loans where the loan amount is determined by your current income, the loan amount for a

business loan against property is determined by the current market value of the property as well as your income. Furthermore, your age and credit history will also have an impact on the loan amount and terms. If you are nearing the age of retirement or are above 60 years of age, the chances of getting a longer repayment tenure are usually low. 
Documentation

: To apply for a

business loan against property

you need to submit the application form along with a copy of address proof, ID proof and income proof such as a business account statement or ITR. You are also require to submit the property's ownership documents along with its valuation report. Always state the correct information as the lender will verify all the information that you have furnished. Apart from the above documents, you are also require to furnish the insurance documents of the property.

Loan Processing

: The lender will execute your loan application after verifying all of your information and ensuring that you will be able to satisfy your repayment obligations. A field visit will be made to evaluate the property that will be use as collateral. Once the lender is satisfied with the furnished documents, it will immediately disburse the loan amount into your account. 

Costs

: Apart from the interest rate, your lender may charge a processing fee, mortgage stamp duty and other fees on your business loan against property. They may also charge you for loan prepayment and loan foreclosure. However, charges vary from one financial institution to another. 

Loan Disbursement:

The lender disburses the loan once it has accessed the property's valuation and verified all the relevant documents. The loan can be disbursed in a single or two to three instalments depending on the loan amount. 

Repayment

: In most cases, the maximum repayment period is 15 years. In addition, depending on the type of interest rate chosen and in the event of commercial refinance, prepayment charges (partial or whole) may apply. Also, some lenders offer

business loan against property

for a maximum repayment tenure of 20 years. 

Loan Transfer

: If you can obtain a loan with better terms and conditions during the existing loan term, you have the option of transferring the loan from your current lender to a new lender. This will, however, involve prepaying your current loan and then applying for a new loan with the new lender. You must calculate all of the expenditures before deciding on a loan transfer. Loan transfer may not result in any savings due to prepayment penalties, loan processing fees, and other fees on the new loan.
Factors To Keep In Mind While Selecting A Lender
Loan Process

: The application for a loan is the initial stage in the loan procedure. It should be simple and straightforward, involving a reasonable amount of effort and money. Always choose a lender that offers both an offline and online loan application process. Otherwise, you will be stuck in the traditional form of lending.  

Eligible loan Amount

: While it is true that you should only borrow what you can afford to return, make sure you can get the money you need. A few financial institutions consider the surrogate income that gives borrowers more borrowing capacity. If they do not have enough independent sources of income.

Associated cost

: The interest rate on the loan amount is not the only expense associated with your

business loan against property

. There could be various other extra fees ranging from a few hundred rupees to a percentage of the loan. The charges may include loan processing fees, legal charges, prepayment fee, loan foreclosure charges and many more. Consider them all because they add up to the overall loan cost. 

Ease of transaction:

A well-connected wide branch network would allow customers to easily access services at numerous locations. Furthermore, having online access to your loan account allows you to keep track of your repayment obligations. In today's fast-paced world, convenience is something that all borrowers wish for. Borrowers prefer lenders that are well organise rather than those who are still following traditional forms of lending. 

Easy Repayment Option:

While the loan will provide you with rapid access to the finances you require to smoothly run your business, you must ensure that you can make monthly EMI payments without any hassle. As a result, search for a lender that allows you to customise the loan that fits your income pattern. Ensuring that you can repay the loan on time and without stress. 
To Conclude
With so many features and benefits, a business loan against property is a go-to financial product that can fulfill all your financial needs.
Get more information on loans and finance from the official website.