Want to know more about the pallet racking system? Or do you want to install a cost-effective storage system in your warehouse?
Constructing a warehouse with a pallet racking system is an effective choice to increase the system's overall productivity and storage capacity. Generally, the warehouse is a commercial building that provides storage space for various equipment, tools, and manufacturer products. But sometimes, it becomes difficult to store a broad range of products.
With the availability of various storage systems, its overall purpose is to provide the proper maintenance of products in a controlled and orderly manner. Therefore, it's necessary to take into account several key factors to maintain an exceptional level of safety and quality in the warehouse.
An appropriate warehouse racking system is an integral part of your business operation. By installing warehouse racks, a business owner can create additional space. To install the right racking system, consider factors like proper lay-outing of the facility, selecting warehouse racks, assessing space and accessibility, and many other factors.
An efficient and productive warehouse pallet racking system will transform your warehouse into a well-reputable organization and positively affect expanding its operations and overall growth.
Nonetheless, a professional needs to consider many factors, so the system works efficiently and fits the available space. Below are things every warehouse needs to know about pallet racking!
Look at the following!
Table of Content
What is the Pallet Racking System?
What Do You Need To Know About Warehouse Racking Systems?

Maximize the Space
Increase Warehouse Productivity
Enhance the Safety
Reliability & Availability
Durability & Easy Implementation
Cost-Effective System

Wrapping Up!
What is the Pallet Racking System?
Pallet racking systems are effective solutions for getting a storage system for production and securing more production. There are various manufacturers available in the market that provide comprehensive service in the production of pallet racking systems for heavy loads. The experts know the design, preparation, and assembly of industrial racking for pallets.
Pallet racking systems are beneficial for warehouses through which a warehouse operator can transfer, ship, and store products on pallet racks. With these facilities, you can enhance vertical space and store items. It won't only keep the product organized and easily accessible.
There are different types of pallet racking systems available in the market, including Selective, Drive-In, Cantilever, Push Back and Pallet Flow. Each rack system has different characteristics and features that are an ideal choice for the inventory management process.
What Do You Need To Know About Warehouse Racking Systems?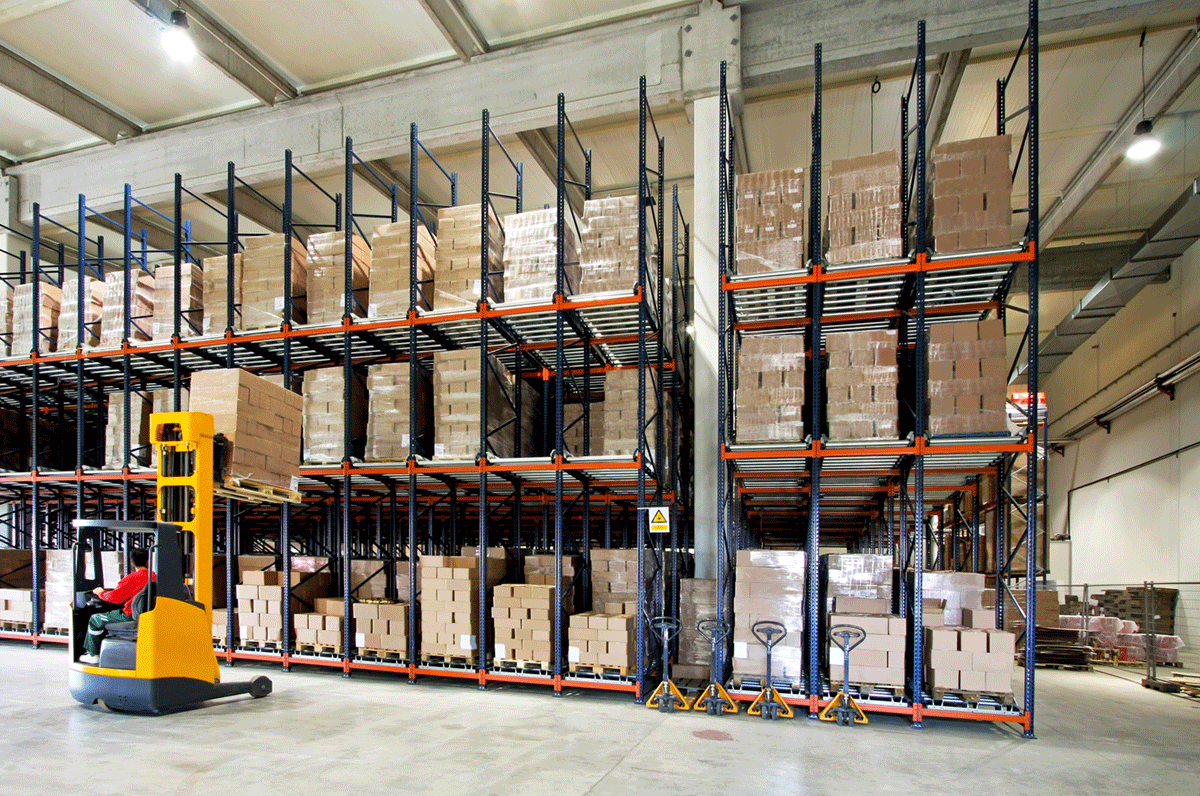 Maximize the Space
Generally, a small warehouse isn't always an excellent choice for storing a large number of products. That's why store managers are always in search of the most effective system. And, storage systems like pallet racking are the perfect opportunity to maximize the floor area.
By installing a rack system on each other, you won't only store the maximum of space but also save the area of the store. So, whether you want to optimize storage space or boost the overall productivity of the workplace, a pallet racking system is worth investment.
Also read: Top 10 Home Renovation Ideas
Increase Warehouse Productivity
The efficiency of a warehouse store is an essential factor. No one wants to see a decline in their overall business stored in the warehouse. However, using a convenient and organized storage system guarantees your warehouse runs smoothly.
This is why the racking system is a well-known system for warehouses. It has the ability to provide easy access to the inventory system, which decreases frustration and increases overall productivity as a result.
Enhance the Safety
Warehouses are concerned about efficiency and productivity. And that's why the business owners are always in search of effective storage systems that aren't only effective but first in safety concerns. While walking through the store, workers want to feel safe and assure that stored items won't fall on them. But investing in racking systems will stow the items securely.
Reliability & Availability
The racking system is both reliable and sturdy. This won't only provide strong safety measures but also increase the performance of the business. By following the safety procedures and guidelines, operators can keep themselves protected. Featuring your warehouse with a racking system can fulfill storage requirements.
But, racks are more efficient and reliable as they can effectively fulfill the requirements. The racking systems are flexible to add multiple benefits as long as space is enough. Doesn't matter what type of racking system you have -second-hand racking, medium duty cantilever racking, drive-in racking, light-duty cantilever racking, and selective racking services.
Durability & Easy Implementation
Pallet racking systems can withstand any pressure, from storing products to forklift impact. All these pallet racks have strong durability that endures any wear and tear that occur in warehouses. By using the best quality steel material, pallet racks manufacturers structure a well-designed system.
Such systems are the most comfortable and fastest storage system to install. So, warehouse workers won't undergo frequent downtime. However, these systems allow warehouses operators to set up everything quickly.
Cost-Effective System
One of the affordable and convenient methods to arrange an inventory system is to store and protect the products from wear and tear. With the availability of various pallet racking systems, companies use different frames and racks to organize their sites or warehouses. But racking systems are a long-term investment for storing the items that will lessen the damages and losses.
Wrapping Up!
Warehouse racking system is also known as storage and pallet racking system. These material handling systems are an excellent option, which is suitable for storing a wide range of goods. With efficient utilization of space, it provides easy access to different products for maintaining better inventory control.
There are various benefits of racking systems, including efficient space utilization, easy inventory organization, fewer damaged goods, increased employee productivity, automation, safety, and cleanliness.
However, before investing in a racking system, considering various factors, including vertical space, pallet load weight and dimensions, target capacity, throughput, number of SKUs, type of inventory management, and cost will help in bringing the appropriate system to the warehouse.
So, buy a warehouse racking system that will add more advantages to your business productivity!