Digital Marketing
Forensic and Cyber fraud Activities and their Benefits For Students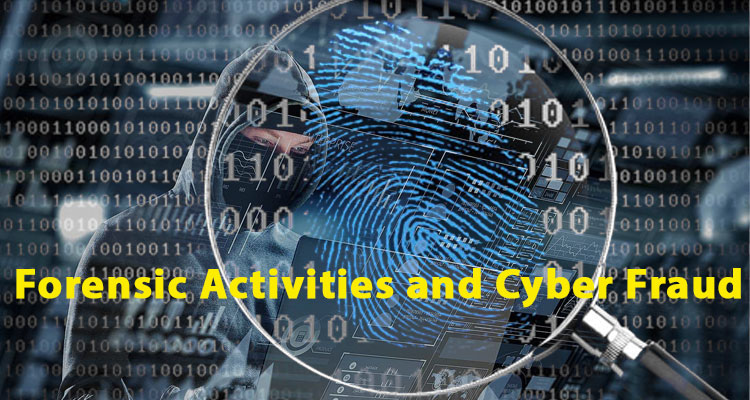 In forensic science activities for high school students, there are many things to learn in the field of forensics. It is so much more than what a average person thinks. Students will be introduced to the different aspects of forensics. Students will be able to do a word search and much more. Including Cyber crime and many things related to the investigations. As its important for schools to have forensic activities for high school students. Along with the Cyber fraud and crimes related to it.
Types of forensic Activities
It is important to Conduct Forensic Activities for high school students especially.
Perhaps, There are many activities that can be conducted for the students. However, here is few of them:
URL Understanding:
It is necessary to understand the URL. The fake and spam URL's usually does not have any exact meaning. When you look at them it's in the opposi te what you have been looking for. Also, there is no extractor available for that URL. For instance, you searched for online shopping website and what you have been shown is something like 123erdfyhbnj@cool.com. The user cannot understand the URL. For that You need to know about Forensic activities. To be able to acknowledge the fake and Spam URL.
Domain Understanding:
It is advisable to never use or click on the websites that seems dubious. For example, a person is looking for hotel website like makemytrip.com. After clicking he come across a website that seems legit but the names seem a little what he gets is made_000_way. He does not think much and pays for his hotel room. But what he does not know is this website was a sham just to take money from him and others like him. To prevent such things, it is important to be aware of this kind of activities.
Image Forensic Activities:
Sometimes when you look for image online you might not know that image contains virus.
Do not click on any image you do not need. As it may contains virus that can harm your device. Hence, it can be way of a hacker hacking your device. Nowadays it is really easy to hack into someone's phone by just one tap. Not only image but also such apps can lead you to be a victim of hackers. Stop Clicking every image you see on internet. It could be transmit a virus.
Spam Emails:
You may not know this but there are some emails that are spam. By opening them, you are allowing yourself to be the victim of the online hacking. Do not click on the emails whose addresses seems dubious. And the spam ones, by opening them it can do harm to your identity and personal information. As you will be exposed to the hacker. For stopping this kind of things to happen always check the emails that seems legit. For someone who have knowledge about these kind stuff. They will always check their stuff to make sure there is no virus in them.
How Forensic Activities Reduces Cyber Fraud?
Cyber Fraud can be considered as any illegal crime. Which is mostly Conducted through a computer or computer data. It is important to Conduct Forensic activities for high school students. Cause at the end of the day teenagers are the one on the who use internet the most. So, its better to tell them about the Cyber Fraud.
By conducting the forensic activities, will tell them about every Cybercrime that they can be the victim of it. That is why it's important to beware of the fraudsters. The fraudsters can use the Cyber world to get access of any person's personal information.
The use of Internet and mobile banking means there's a more chance for criminals to commit crime. It is a hideous crime. Hence, it needs to stop.
Therefore, Teaching Students about the crimes committed online will help not only them but their families and others as well.
In addition, To stop the crimes you need to know that no bank will ever call or email you to ask about your account number and details. Even if the call itself sounds honest and real. Always call your bank and ask them.
About the email and call being originated or not. Always notify them above every spam call you get.
Make sure to destroy all traces of your personal and financial information. If the bank has ever posted you with bank details on. Always Ensure that you shred this information. As a fraudster can find this information in a bin and can use it.
Furthermore, Always make sure you protect your computer with anti-virus. To combat any contact made between you and the fraudster.
If this methods does not work, You can call the Cyber Experts.
Experts As Your Mentor
Forensic activities can be fun, If you have great mentor along with you. Anuraag Singh, A Forensic expert will be great mentor. For those who want learn more about forensics.
Anuraag Singh is a school himself. Having 21+ years of experience in this field. He, himself provided almost 200+ workshops for schools, colleges etc.
Being known world wide for his advice and training. He has also received recognition for his skills and efforts.
He is working with law-enforcement since 2007.He provides them with knowledge, they need for the investigations.
Having him as your mentor will not only help you understand about Forensics. But also in-depth knowledge about each and every aspect of it.
He has even enlightened over 20,000 Youths of India.
Anuraag singh is an all rounder. He does not limit himself in just one field. He is always wiling to learn more.
Moreover, he focuses on learning by practicing. Thus, to this day he continues to work with dedication. Also gaining knowledge and prosper every day.
As a mentor he will not only guide you but also help you out through tough life situations. If you are a student who have immense interest in Forensic, then Anuraag Singh is your Final destination.
Read More: Importance of having an online presence for your business