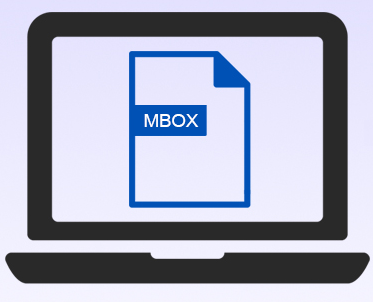 Summary: Do you wish to import MBOX to Windows 10 Mail? You have been unable to find a solution irrespective of the fact that Windows 10 mail lacks import/export functionality. We have discovered an awesome approach that will allow us to perform the same thing, so there is no need for anxiety. Consequently, why don't the two of us embark on a brief excursion to determine what it is?
Windows 10 Mail is the name of the default email client that comes pre-installed with the Windows 10 operating system. Unlike the previous version, this email client does not allow you to import your email files. It is, however, capable of having an email account added. Therefore, Windows 10 Mail can be utilised if you employ an email service and desire to see its data via a desktop client.
A Superb Method for Importing MBOX to Windows 10 Mail
MBOX Converter Wizard is the most efficient way to open MBOX files in Windows 10 Mail. Because Windows 10 mail does not offer an import option, the software will allow you to import your files to another email service before adding them to Windows 10 mail. This allows you to access your MBOX files anytime necessary.
The program first allows you to import MBOX files into Gmail, MBOX to Exchange, Yahoo Mail, Hotmail and any other services. After that you may proceed to add that account to Windows 10 mail service. This is how the program can help you.
The program offer tonnes of services that you can chose from. You can choose any of them as per your requirement. Below is a comprehensive guide on using the program to import MBOX files into Windows 10 mail. We suggest you to go through it so that you don't face any hassle once you start using it.
How to import MBOX to Windows 10 Mail App? Detailed Guide
Download the MBOX to Windows 10 mail import utility onto your Windows-based computer. Install it thereafter and use it to import MBOX files into Windows 10 Mail.
Once the program has been opened, pick the Open tab, then select Email Data file, followed by pick file or choose folder from the drop-down choices.
To begin, go to all of the files that you need to access using Windows 10 mail, and then drag and drop those items into the programme for additional processing. You may choose either files or folders as per your need.
The left pane of the programme now contains all of the chosen MBOX files. You now have the option to examine your files prior to importing them. You may view your MBOX emails as well as attachments related to them.
If you want you may also look at the MBOX emails in Hex and raw mode. This in depth analysis is must if you want to conduct a forensic investigation.
Then, select any desired email service provider from the Export menu. Consider, for example, Gmail.
To integrate all of your files to that account, you must first input your login credentials and then select the Save option.
Your MBOX files have been imported successfully into the account you specified. After the work is completed, you will be notified.
Following this, you must configure your email account for Windows 10 Mail. Once you add the account into which the MBOX files were imported and add it to Windows 10 Mail, you may begin utilising your MBOX files. Your responsibilities are now complete. If you are interested in examining some of the programme's capabilities, however, you may examine some of the program's features listed below.
Learn More About the Suggested Professional Programme
Mass Conversion: The software has the capacity to import MBOX to Windows 10 Mail in big quantities. The programme is capable of concurrently transferring all of your MBOX files, regardless of how many you have.
Inspect Your MBOX Files: You may use the programme to examine the MBOX files you own. This programme will allow you to get an extensive preview of your MBOX files prior to importing them into your account.
Multiple Preview Modes: This feature allows you to evaluate a variety of other components in addition to the content. When performing email forensics, you could view your MBOX file in raw mode or hex mode.
Numerous Service Provider Support: This step is necessary for supporting numerous service providers. Therefore, the programme allows you to import MBOX files to Gmail, IMAP, and other services, allowing you to pick the way that best meets your requirements.
Maintains Integrity: It is essential that the integrity of MBOX files be maintained; you do not want the contents of your MBOX files to be modified in any manner when they are exported to Windows 10 Mail. In such a circumstance, selecting The Programme is the best option. The technology ensures that the confidentiality of each and every email is maintained. While preserving the same structure, they are able to preserve all of their properties. As a result, you can rest comfortable and place your trust in this instrument in regards to the veracity of the data.
You may have some questions now that you're familiar with the technique and some of the approach's capabilities. If you have any queries, check here to see if the answers are included in the list of the utility's most commonly asked questions.
FAQs
Can MBOX files from my Thunderbird account be imported into Windows 10 Mail?
The programme supports MBOX files created by Thunderbird, SeaMonkey, Postbox, and Gmail, among others. Therefore, this programme might be useful if you desire to export Thunderbird emails to Windows 10 mail.
I have around 3000 MBOX files; can this utility export them all at once?
This program imposes no constraints of any sort. It is possible to import MBOX to Windows 10 Mail in batch mode, meaning that no matter how many files you have, they may all be loaded simultaneously.
Is it possible to import the attachments associated with MBOX files when they are imported?
Yes, it is possible to import the entire database using this programme. Everything connected with your MBOX files, including attachments, contacts, and other properties, will be imported concurrently.
I do not have a background in technology; is it possible for me to use this programme independently?
The software's user interface is really simple. Under no circumstances will you require the aid of a third party while using the programme to import MBOX files to the Windows 10 Mail App.
Can I use the program on Mac Operating System in addition to the Windows Operating System?
Unfortunately the program does not support to run on Mac Operating System. However, you may use it to import MBOX files into Windows 10 mail on any version of Windows. You may use any version of Windows such as Windows 11, 10, 8.1, 8, 7 etc.
Summarize
Import MBOX to Windows 10 Mail in the most convenient and time-saving manner conceivable. Without a programme created expressly for the conversion of MBOX files, this cannot be accomplished. It has a variety of functions that you may find useful while importing your data. There is also a free trial version that you may try before determining whether or not to purchase the full version. You may use the Mail programme on Windows 10 to open MBOX files by downloading the application from this page.
You May Find More Informative Articles On;