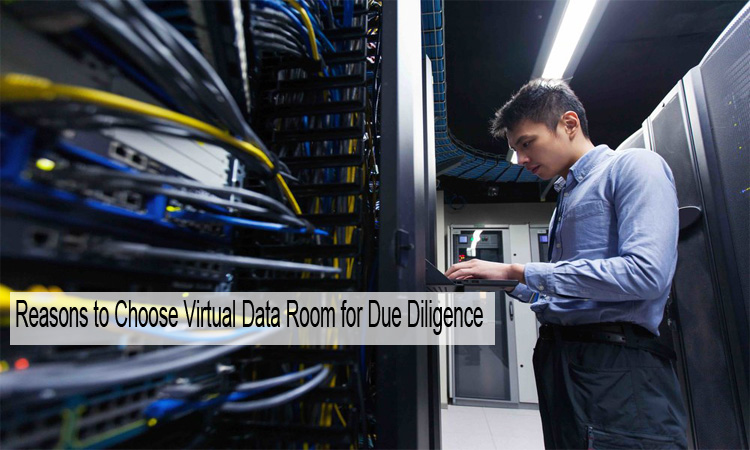 When you are going to make any deal or perform other confidential work, you always tend to make sure about the legal and other relevant inquiries about the task you are going to perform, if the procedure requires. These steps come under the due diligence process. To perform this process in this time of urgent need with insurance of security, the due diligence virtual data room proves to be the perfect platform.
FirmsData Virtual Data Room for due diligence is an emerging virtual data room in India. FirmsData Virtual Data room has proved its efficiency through its various productive services which have been provided by them to its clients.
Let's have a look at some of its services mentioned below:
Online document repository
The digital form of customary Physical Data Room
Secure, helpful, proficient approach to store, share, and track document access
Security and control
Password Protection
Digital watermarking
Audit Trail
Reporting and cautions
IP Address Tracking
Mobile App access
Dual Authentication
The Role Played By FirmsData Virtual Data Room for Due Diligence
FirmsData is the one and only indigenous virtual data room provider in India among the other foreign providers. As a virtual data room provider, it is rapidly extending its service to people in India and it is more trustworthy and valuable for people living in India. Due to its extraordinary client experience, security and trusted customer service made it more reliable.
The above-mentioned features are the reasons behind the simplification of the work process. FirmsData Virtual Data Room for due diligence is said to be so due to its efficiency and proficiency during the due diligence process.
Virtual data rooms like FirmsData Virtual Data Room changed the physical working system of due diligence into an electronic mode which is more secure and easy. For the due diligence process, the members involved in it tend to reach physically to different places to complete the due diligence process. We have made the work easy and cost-efficient through this digital form of customary physical data room by providing the basic features mentioned below:
Unparalleled Customer Services
FirmsData Virtual Data Room provides you with unparalleled customer services. Its help desk is accessible in the USA, Europe, EMEA, and South East Asia. Their services are available in every regional time and are accessible 24X7.
Secure and Compliant
FirmsData Virtual data room certified with ISO 27001, HIPPA, GDPR, In-travel data made sure about through TLS 1.2 convention, AES 256-piece encryption, 2048-piece keys, Two Factor Authentication and so forth.
User Friendly
FirmsData Virtual Data Room for due diligence provides you with a user-friendly platform. Extraordinary client experience is one of the key factors in FirmsData secure virtual data room (VDR). It is instinctive and simple to use a platform with advanced features.
Using a leading secure virtual data room makes exchanges faster and increasingly productive, permitting data sharing to various other people simultaneously.
Reduction in Cost of the Process Involved
FirmsData Virtual Data Room provides you with some basic as well as additional features that are found to be cost-saving for its customers. In comparison to the physical data room, we provide you a more efficient and cost-saving virtual data room.
Time-Saving Process
FirmsData Virtual Data Room is an online document repository that helps you to access any data from any place that majorly helps in the due diligence process. It saves your traveling cost and time which might be spent on physical traveling for the due diligence process.
Workflow Simplification
FirmsData Virtual Data Room due to online access to documents and VDR administrator handling makes the work easier. We also provide the facility of multiple party accesses that eventually helps to make the work easier.
Summing Up
Yet, this technological innovation can give organizations much more than just the speeding up of a due diligence process and the security for documents. FirmsData Virtual Data Room for due diligence helps you get definite reports on how your organization performs. You can examine those reports and comprehend where you can improve things. Likewise, VDR uses man-made brainpower; you will have the option to get informative productions. You will have the option to see opportunities and possible occasions ahead of time and prepare for them.
With a FirmsData Virtual Data Room, the due diligence process is easy and quick. You should simply impart documents to the third party and they can consider the data from any location at any moment. So there is no requirement for organizations to spend enormous amounts of cash and time anymore. Any deal can be held easily with no surge.