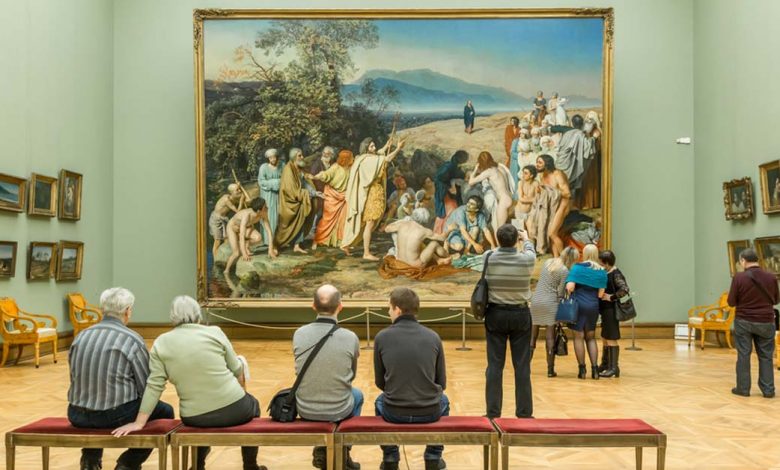 Homediart is proud to present a unique collection of living works of art from our family of contemporary artists in its online art gallery show. This online art gallery is internationally known for its color, imagination, and positivity and contains a wide range of works of art including Cityscape, Landscape, Modern Art, and Miniature, Still Life, and Figurative Art paintings.
What is an Online Art Gallery Show?
A virtual art show is a unique and fascinating way to interact with talented artists or view artwork in
an online environment. We use new exposures and benefits of rendering virtual 3D technology. The online art gallery show is a popular choice as you can access it anytime, anywhere. Also, it is easy to navigate according to your preferences. Perks include:
Live chat
Integrated meetings
Interactive
Visit anytime, anywhere
Vote for personal preferences
Custom recorded voice-overs
Video player
Original Art Collection
Each work is accompanied by a certificate of authenticity and an individual artistic note. We are proud to offer our customers and collectors worldwide free door-to-door delivery. Discover our artist collections in the grand online art gallery show from 8 to 13 April! Checkout art exhibitions in Sydney here!
We offer:
Door to door shipping worldwide
Certificate of authenticity
A gallery review
On-site consultation
The Colorful World of Contemporary Art
The exhibition includes unique paintings in different categories by more than 40 participating artists. This web gallery gives creativity and ability to art lovers, lets you discover and buy exclusive works of art by our talented artists. Although an online gallery cannot recreate the personal feeling of in-person traditional art tradition, yet it will help enthusiastic art lovers promote their interests in the artwork. You will be able to access artists' home studios from the comfort of your own home, providing them with a much-needed way to make a living during this tough year.
Art Show in the Comfort of Home
Visit our online art gallery show to browse for and buy art in a safe environment. The artwork will be sent directly to you by the artist.  You are helping the artist by buying art here because Homediart supports handling the promotion and selling of the work. Homediart is a free online gallery where art lovers can socialize, see and see information about events, exhibitions, and opportunities to see and buy their favorite artwork.
Introducing the Latest Art Collection
When performances are interrupted or postponed, you need a way to get in touch with art. Homediart now offers an online art exhibition. Immerse yourself in a virtual art exhibition through a 360-degree interactive experience. You will navigate the room and interact with your favorite artists in strategic places.
Why Visit a Virtual Art Exhibition?
· Commitment to Content
View your favorite content directly in the experience. Decide which part of the exhibition is interesting and what you want to view. Content site contains videos, blog posts, news, or links to other content.
· No Download Required
This web platform is lightweight and browser-based. You can easily see the experience on a variety of devices without downloading anything.
· Virtual Tour
Virtual fairs and exhibitions are an innovative and comprehensive way to enjoy art. And not just at the fair. Virtual exhibitions are perfect as sales and marketing tools before or after the exhibition. You can continue to update your virtual experiences to present new artistic images. When you become virtual with your interest in art, the sky is the limit for what you can bring to life!
· Connect to the Whole World
When we work virtually, we can contact potential customers anytime, anywhere.
· Grand Exhibition!
No limit, you are too big to desire with your love of art and leave an unmistakable impression. Unlike traditional exhibitions, our virtual show will take a long time after the curtain is closed.
Unique and Exclusive
Our online gallery is easy to browse and can help you get started with your competitors and make a lasting impression. More and more virtual shows are taking place online. If you are not ready to participate, you will lack excellent opportunities to find creative art. We offer the public a unique and unattainable experience. We start with a conversation that helps us understand your choices and preferences. Then, we build a virtual exhibition adapted to your needs. Get all the pictures, information, and instructions you need to bring your virtual exposure experience to life!
If you are ready to take your love for art to a new level, visit the online art exhibition by Homediart from 8 to 13 April. You will find amazing artworks in a wide range of painting categories like landscapes, cityscapes, miniature, abstract, and many more. Explore and experience art and creativity from recognized artists around the world. Visit the HomediArt website or Instagram account by typing instragram.com/homedi_art.