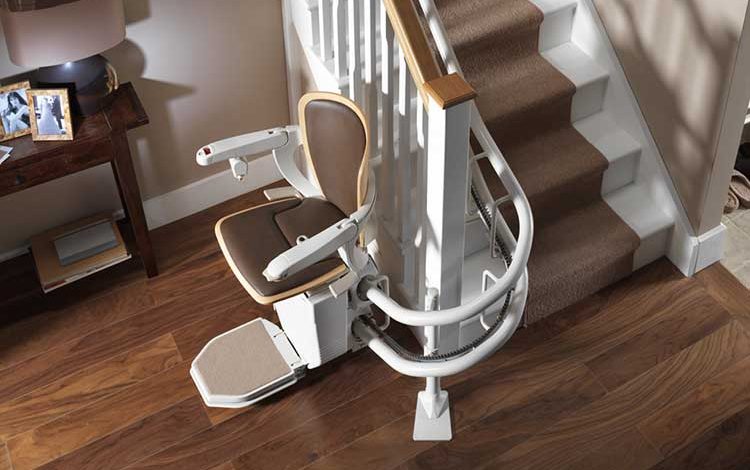 Having a stairlift in your home can be a huge boon. For people who have elders living in their homes, or even disabled people, it can help you navigate your way throughout the different floors of the house without worrying. Many people have now started installing stairlifts in their homes to ensure that all family members' needs are taken care of in the best possible way. So, if you're wondering whether stairlift installation is right for you, and how long it takes, keep reading to know more.
What is a stairlift?
A stairlift is basically a lift with a seat that can help you go up and down the stairs. It is designed to help people who cannot physically walk up the stairs on their own. Most stairlifts can be operated with the help of a button, while some come with built-in remote control. You can choose the operational method that suits you the most when looking for the right stairlift for your home.
How long does stairlift installation take?
Factory-trained technicians will install your new stairlift in no time. The expertise that they have to offer will ensure that the stairlift installation is done smoothly and quickly.
Normally, stairlift takes approximately three to four hours for complete installation. This is the case as the dealer technician will arrive with pre-cut rails that will suit the length of your stairs. In some cases, they may choose to take final measurements at your home, cut the rail accordingly and then secure it to your stairs.
Curved stairlift takes a while longer as the process of installation has a greater degree of complexity attached to it. The entire staircase is to be custom made and hence, it will normally take four to five hours, depending on the length and complexity of the staircase.
Once the installation is complete, the factory-certified technician will demonstrate how to operate it. This is done to provide confidence to the new user and ensure that the safety requirements associated with its usage are fulfilled at all times.
To conclude
The rail segments of the stairlift especially that of a curved staircase, require a technically precise installation of stairlift. Thus, it is important to find the right technicians to do this specialized job that requires utmost precision.
In order to make sure that the stairlift installation is done correctly, make sure that you get in touch with professionals who have decades of experience in the field. Proper installation requires a lot of expertise. As you have read already, there are many types of stairlifts that need to be added to one's home, and the people installing them should understand how to place them correctly. Doing so can prevent unfortunate accidents from taking place.