Education
Tips to Proofread your Essay Like a Pro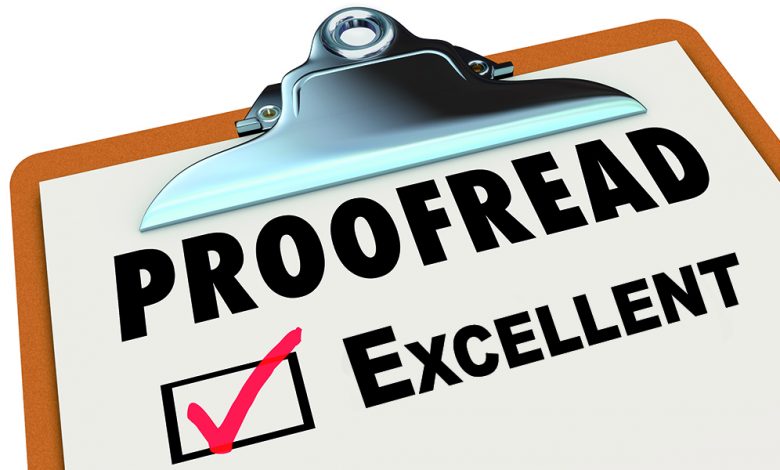 Proofreading essays may seem like a daunting task to many. We come across several students who seek essay writing help from experts. They search with terms like 'who will write essay for money?' or 'who will write and proofread my essay?' This blog highlights a few tips to help you proofread your essay like a pro.
If you are thinking of proofreading your essays without taking help from any assignment writer or proof-reader, follow the below-mentioned tips:
•    Review your previous essays – Reviewing the previous essays will help you to identify common mistakes. Create a checklist of the mistakes that you commonly make while writing essays. Note down all the frequent error types and refer to them each time you proofread your essay.
•    Take a break – Once you finish writing your essay, set your essay aside for a few hours or after a day. Proofread it with fresh eyes, as it will help you to see your work from a whole new perspective. By letting some time pass, you stand a better chance of catching most of your errors.
•    Stay away from distractions – To proofread your essay, it is essential to stay focused. Hence, stay away from any distraction. Turn off the T.V, keep your phone in silent mode or better switch it off. Give enough time to proofread your essay to find those silly errors.
•    Check the grammatical errors – Make sure that you do not have grammatical errors in your essay. Check your sentence structure and the punctuation errors. Make sure that you use the right words. Many times it happens that you choose a homophone like 'piece' instead of 'peace'.
•    Do a line-by-line analysis –If your essay is written in word format, print out your essay. Proofreading a hard copy will help you to spot the errors easily. You can try the old-fashioned route. Take a ruler and slide it down the page as you read. It will help you to conduct a thorough analysis.
•    Read your essay aloud – Hearing what you have written helps in finding out the errors quickly. Get a separate room to read your essay aloud. Make sure that you read the essay out loud, word for word. It may help you to hear the problem that you haven't been able to see yet.  Read aloud each page thoroughly, until the words start to sound perfect. You can even take help of text-to-speech programs where robots read it to you once you paste the text into the program.
•    Take help – It can be immensely challenging to proofread a copy. Thus, taking help from someone can ease up your burden. Ask your friend or a family member to proofread your essay after you have reviewed it. Another pair of eyes can easily catch errors that you might have overlooked.  You can even hire an essay proof-reader or an plagiarism checker to proofread your essays. But make sure that you choose the best essay proof-reader.
Remember, that by skipping the proofreading step, you increase the chances of letting silly mistakes slip through. An error like placing 'to' in place of 'too' can ruin your credibility. Hence, follow the above mentioned tips to proofread your essay like paper checker and make your essays flawless.