Home Improvement
Tips & Tricks For Maintaining Leather Furniture In The Correct Manner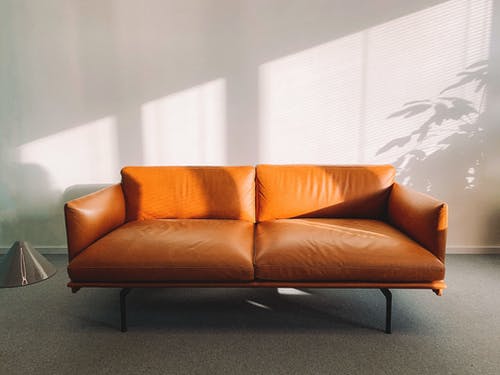 When it comes to sheer elegance, nothing remotely can beat leather furniture. Leather furniture adds decor to your home, while also uplifting the overall premium feeling of the space. 
However, it should be kept in the intention that maintenance & cleaning leather furniture is not easy because using just a simple wet cloth to wipe down the dust or stains isn't going to help. Therefore, to assist you with the same, we are going to share some vital tips which you can utilize to maintain your leather furniture over time.
Suggestions For Maintaining Your Leather Furniture
Vacuuming & Dusting Regularly
If you can dust or better vacuum your leather furniture regularly, it will definitely help in not allowing the dirt & dust to settle on the surface of your leather furniture. Make sure to use a cleaning procedure that combines the effectiveness of dusting & vacuuming together because vacuuming will help in removing contaminants from multiple crevices of the furniture – which is unlikely to be cleaned by usual dusting. 
Don't Let The Stains Settle
Even though leather will not get stained easily, care should be taken to clean up any stains or spillage instantly after the occurrence. You can simply use a dry cloth that is soft, which you can utilize to clean the spillage. 
But, cleaning the spillage is like completing one part of the task because you also need to remove the pesky stains that the spillage will leave. In case the stains are oily or greasy, it's recommended that you not use your soft cloth to clean it because it will make matters worse. Times like these are when you need to opt for professional leather cleaning services. 
Conditioning & Nourishing Of Leather
If you want your leather furniture to last for a long time, regular day-to-day cleaning at home will not be enough because you need to opt for professional cleaning services. This is because your leather furniture sets need to be conditioned at frequent intervals, which will protect their properties & integrity. 
For this reason, leather conditioning is done by materials such as olive oil, which nourishes the material and keeps it fresh for months & years. The olive oil acts as a food for leather furniture since leather is an organic material. 
Always Test Any Leather Cleaning Product Before Using
You should make a habit of using leather cleaning products on a small scale before using it on all of your leather furniture. You can easily test the product out by applying it to a small corner of your leather furniture and if the product settles well enough, you can then use it right away. 
We highly suggest following the above-mentioned methods and your leather furniture will remain good as new.