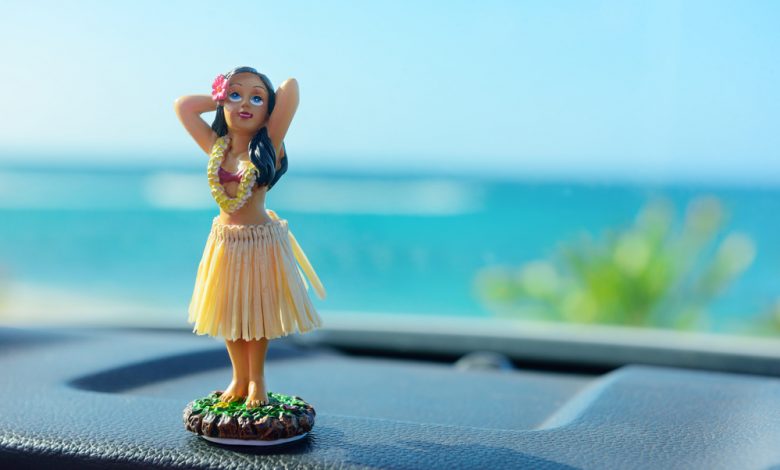 Thinking about a Hawaiian Islands getaway and buying some Hawaiian Gifts on your way back? Choose one of these to take home as a souvenir. Visiting Hawaii and not buying anything memorable from the island is not an option. You are there to experience the earth's paradise, and you can't go back empty-handed. It is necessary to bring back souvenirs and gifts for your family, kids, or your friends. You can even buy something for yourself as a memory of your Hawaii trip. Here we present you a list of the top 7 Souvenirs you must purchase on your Hawaii getaway.
Unique island gifts you will love to take home.
Buy Aloha Shirts and dresses.
Aloha Shirts of Hawaii have a history of over 75 years. The origin of the lady's Hawaiian dress (muumuu) can be traced back to the "Mother Hubbard" dress of the New England missionary. You can buy Aloha Wear clothes at various prices in many places like Walmart and Target sell. Aloha Wear has unfolded toward some trendy styles made of tropical prints, and there are multiple fashions and sizes to choose from, and its price can meet every budget. So, you should purchase at least one Aloha wear from Hawaii.
Purchase an Ooh-Koo-Leh-Leh(Ukulele)
In a small wooden musical instrument called Ukulele resides the great Hawaiian entertainment symbol. The ukulele is a very popular Hawaii souvenir. If played correctly, it will calm down and remind you of the relaxing time you spent on the journey. You can choose if you need a "real" musical instrument or a toy. The toy version is very suitable for kids. They can make home decoration fun. However, if you are serious about playing the ukulele, you will need to invest in high-quality instruments. Besides, you can even order them from Amazon and save your suitcase space!
Take home Kona Coffee with you.
These creamy and delicious coffee beans are the gold standards for coffee fans. They only grow on the volcanic slopes of the Big Island, making them both rare and expensive. Expect to pay a premium for any 100% Kona variety (about $22 for half a pound), or choose a blend that combines Kona with other types for a more affordable option (about $7 for a half-pound). You can and must buy this interesting flavor on your way back to your hometown.
Look for Lei Necklaces
Flower necklace (called leis) is another item for making Hawaiian souvenirs. You can find the silk version or pick up the flowering pear and take it home. The trendy thing on Instagram this year is Haku leis (花冠). You will see girls wearing long, flowing dresses, Haku lei on their heads, and lots of photos. You can find flowers Haku leis in many local lei stalls and flower shops. Visiting Hawaii has never been a hassle since Hawaiian Airlines reservations have started. They have flights between the Hawaiian Islands and some parts of the United States. Choose your souvenirs while you are on your trip and surprise your loved ones.
Buy a Bottle of Pineapple Wine
Is there someone in your circle who loves Wine? I guess they may never have tried pineapple wine. This sparkling wine is both unique and delicious. The most popular among all of them is from Maui Wine. This wine is made from real Maui golden pineapple, which is the tropical flavor of white wine. Mana Island Wines is an added wonderful place for buying pineapple wine. They even sell mango wine, guava wine, and passion fruit wine, which you can order online. After the trip to Hawaii, you can always let everyone drink pineapple wine.
Macadamia Nuts & Candies
Since the late 1800s, Hawaii has produced macadamia nuts locally, one of the delicacies to spend time on the island. You will find that they have everything from breakfast pancakes to dinner dishes. Take some of them home in the form of candy. In Hawaii, in addition to grilling or chocolate covering, you will find many flavors. You will love Mac nuts covered in chocolate toffee and Hershey Kisses of macadamia nuts. Both can be easily found around the island. If you want to try some delicacies, please go to some local shops.
Hawaii is so gratifying! Visit Hawaii by making Lufthansa Airlines flight booking and enjoy your time. After returning home, it is a pleasure to share the flavor of Hawaii with your friends and family.