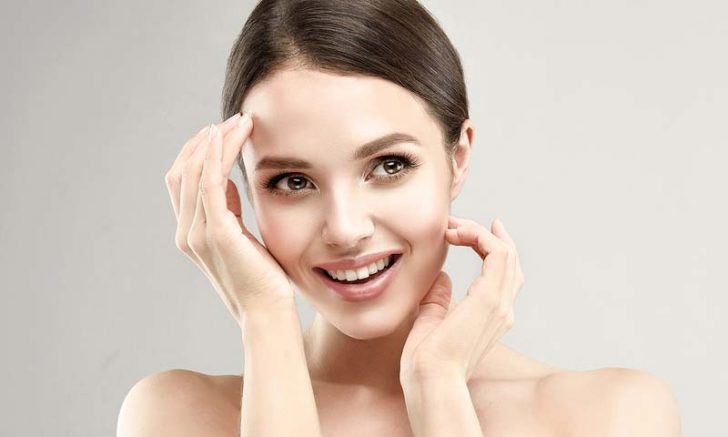 If you want to have that magic food to get the beautiful and healthy skin you see on social media, this article will upset you. 
Yet, instead of claiming what's not authentic and attainable. This article will tell you about which foods can improve your skin conditions and benefit your skin.
Here is the list of Foods for Healthy Skin that you should add to your diet.
Carrots
Someone with skin problems should consider adding carrot juice to their diet. It helps to improve the condition of your skin.
Research studies suggest that beta-carotene present in carrots decreases skin soreness and offers photo protective benefits.
Here is why carrots are best for your skin
It brings antioxidants that are suitable for your skin
Carrots are one of the chief sources of antioxidants available to humans. The adequate quantities of vitamin A present in them help in ejecting free radicals from our body. 
It also restricts the collection of fat and bile in the liver, washing it thoroughly. Because carrots are water-soluble, they are an exceptional carrier of toxins and help flood them out of the body.
Freeing our system from oxidative molecules slows down aging and helps skin look youthful.
It gives that glow to your skin.
Carrots are pack with essential nutrients. Vitamins A, Vitamin E, antioxidants, and other nutrients, plus the minerals present in carrots, helps add a glow to your skin. 
Tomato
Tomato is a fruit popularly used as a vegetable all around the globe. 
Some prefer it raw whereas some choose to cook it with vegetables and spices. You can add tomatoes to almost anything and everything, from ketchup, soups, salads, pickles to basic staples like curry, rice, omelets, dals, etc.
Ever thought about what are the benefits of having this juicy red fruit every day are? Continue scrolling to discover out.
Here's what it contains: 
potassium

vitamin A

vitamin B

magnesium

 
It May help to relieve skin inflammation.
Compounds present in tomatoes have anti-inflammatory properties. The compounds included are:
lycopene

beta carotene

lutein

vitamin E

vitamin C
B vitamins in tomatoes may have anti-aging properties.
B vitamins are essential for skin health. Tomatoes have vitamins such as:
These vitamins may help reduce the aging spots and wrinkles. 
It also contributes to cell repair and helps reduce hyperpigmentation and sun damage.
Whatever style you like to eat tomatoes, we're sure you'll find lots of recipes you fancy. From delicious breakfasts to wholesome lunches and tasty dinners, there's no end to the meals you can create with this savory and nutritious fruit.
Nuts
Before starting this list, it is crucial to state that you should review with a medical professional before incorporating any nut into your diet. It's necessary to confirm you don't have any underlying allergies before you intake them. 
ALMONDS KEEP YOUR SKIN HEALTHY
Almonds are essential because they provide your body with plenty amounts of Vitamin E.
With Vitamin E, your blood vessels can keep your skin hydrated. It helps you avoid skin conditions such as dark spots and acne.
Healthy skin with Hazelnuts
Another perk of eating Hazelnuts is that they help give your body flavonoids and antioxidants. It supports your body to make way for new cells, giving your skin a further rejuvenated look by utilizing these two elements at once.
Walnuts
Walnuts may be somewhat bitter, but they are known for carrying anti-inflammatory properties. 
A handful of walnuts that can boost vitamin B levels inside your body are responsible for promoting your skin health by preventing age-related fine lines and wrinkles.
Avocados
Avocados carry 25 kinds of vitamins with minerals. 
It contains :
Vitamins A, B, C, E, and K.

Iron.

Magnesium.

Folate.

Copper.

Potassium.

Fiber.

Protein.

18 kinds of amino acids

Phytonutrients: It helps keep disease at bay and keep our body function properly.

Avocados hold around 20% fat, to say the healthy kind that our bodies need for growth and perform bodily functions.
Avocados are a good source of vitamin E, including vitamin C. Vitamin E is an antioxidant that helps to defend the skin from oxidative harm. 
In contrast, vitamin C is helpful for the creation of collagen. Collagen is a structural protein that is super important to keep your skin firm.
Watermelon
The delightful, luscious taste of watermelon on a hot summer day is something everyone loves to enjoy. 
It has antioxidants 
The antioxidants present in watermelon are:
Lycopene: It is a powerful antioxidant that helps to protect damage to our skin cells from the harmful outside atmosphere.

Beta carotene: It has a similar function to Lycopene for your skin. 

Cucurbitacin E: It can decrease inflammatory levels. 

Vitamin C: It helps to protect from UV rays. 
It's super hydrating.
Watermelon has "water" with its name, and this for a reason! Wonder why?
Watermelon is incredibly hydrating. A single piece of watermelon gives you over a cup of water!
Oranges
Oranges are convenient, and they're flavorful, and—most essential—they're good for your skin and body. 
Nutrients present in Oranges
One medium-shape orange has:
60 calories

Fiber-3 grams 

Sugar-12 grams 

Protein-1 gram 

Vitamin A- 14 micrograms 

Vitamin C- 70 milligrams 

Potassium-237 milligrams

Carbohydrates-15.4 grams
Here are the excellent benefits of eating oranges.
Antioxidants present in oranges help guard skin from free radical damage, which can cause early signs of aging. 

Oranges could also reduce skin sagging and might provide firmness for your skin.

Vitamin C helps the body form collagen and elastin, keeping your skin looking younger and more supple.
Pumpkin
Eat it or not but pumpkin benefits your skin.
Here are the beneficial enzymes along with vitamins in pumpkin:
Alpha hydroxy acids

Vitamin A

Vitamin C

Beta-carotene

Magnesium

Zinc

Vitamin E

Omega3 Fatty Acid
It has a fantastic anti-aging benefit.
It carries enzymes and alpha hydroxy acids, which help to remove dead skin cells. 
Because of this, it helps to boosts up normal cell regeneration on your skin. It has a smoothing and brightening impact that allows for glowing skin.
It helps take care of skin problems.
Pumpkins have potent acne-fighting and oil regulating compounds. It contains zinc, fatty acids, vitamins, and minerals; that help to ditch the zits on your skin. 
Green Tea
Do you love a cozy cup of green tea in the morning? Drinking green tea is one of the best rituals we can include in our hectic schedule. 
The potent compounds present in green tea include catechins that help improve your skin's health in several ways.

Similar to other antioxidant-containing foods, green tea help protect your skin from sun damage.

Green tea also helps to improve the moisture, roughness, thickness, and elasticity of the skin.
Useful tips
Follow these tips when you drink green tea the next day:
You should not drink green tea right after having your meal.

​Don't have green tea super hot.

When it's hot, Don't add honey to your green tea

​Don't take medicines with green tea

Green tea leaves should not seep for too long

Have green tea in the morning
That's about it!
The food you eat may affect your skin health.
Just be a little bit attentive to what you eat, and know the food you are eating has a sufficient about of nutrients required for your skin. 
The foods on this list are a great list to achieve healthy skin.