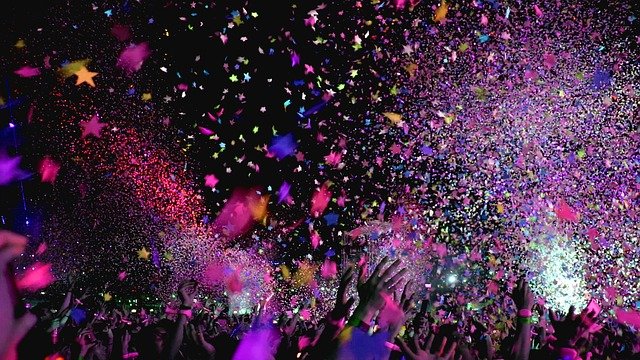 Turkey Camel Wrestling Festival
The famous event of Camel Fighting takes place within the western city of Selcuk. In this event, 124 camels fight with one another on the ground. It is a part of a centuries old tradition. This three months long event in Selcuk starts at the beginning week of January and runs through the end of March when they get a winner. Festivals like these are very common in Middle East. Winning this event is an excellent honor for its owner, who spends a year ensuring that his camel is ready. Camels are extra aggressive all winter when chilly winds are blowing.
International Istanbul Film Festival
The city of Istanbul hosts an international film festival every year. The Istanbul Foundation for Culture and Arts organizes this film festival in cinema houses or movie theatres. The festival takes place in the first half of April. Visitors and locals can enjoy the best new house movies in the whole town. This city plays a main part in the booming of the Turkish movie industry. The occasion brings on display screen actors and filmmakers from across the world. Turkey host many movie related festivals throughout the year but none matches this one.
Istanbul Intercontinental Marathon
Istanbul, Turkey hosts a global athletics event by the name of Istanbul Marathon, first held in 1979. Every year, it takes place in the month of November. It is the only marathon in the world that happens on two continents. The participants start their quest from the Asian coastline and finish on the European side of the Bosphorus. This event started when a group of German visitors told that they run marathons in every location that they visit.  This marathon was started to connect two continents of Asia and Europe in Istanbul.
Republic Day of Turkey
On the 29th of October 1923, Turkey got independence 5 years after world war 1 had ended. This day is marked as a public holiday in Turkish calendars. In the local language, this day is called Cumhuriyet Bayrami. The whole nation celebrates this day with public speeches, parades, fireworks, and more.  All schools and almost every business is closed during this day.
International Istanbul Tulip Festival
It is one of the largest tulip fairs in the globe, which is hosted by Istanbul. The festival starts in the month of April or in early May, for 3 weeks. The festival starts precisely on the day the flowers start blooming. Many people do not know that tulips first grew as a wildflower on Asian lands. Later Ottoman Empire cultivated them.  Government plants hundreds and thousands of tulips across the city. The government organizes concerts and exhibitions during this festival to entertain the crowd. This is amongst the most beautiful festivals in the world.
Bosphorus Cross-Continental Swim
The Bosphorus Cross Continental Swim is an annual water swimming competition. It takes place every year at Bosphorus, Istanbul between Europe and Asia. This event was first started in the year of 1989 by the Olympic Committee of Turkey with the help of Samsung, who sponsored it. At this festival, more than 2,000 worldwide swimmers take part in this swimming event. When the event time comes, the government closes the shipping traffic for the event. Past participants, who took part in this event, include nine-time Olympic champion Mark Spitz and gold-medalist, Ian Thorpe. It is a massive festival with food, music, and amusement taking place at this event.
International Istanbul Biennial
The 'International Istanbul Biennial' is a modern artwork exhibition that takes place once a year in Istanbul, Turkey. The exhibition starts in the 3rd week of September and ends in just 3 days. Istanbul Foundation for Culture and Arts organizes this event since 1987. This modern artwork exhibition is part of one of the foremost 'biennials exhibitions' in Sydney, São Paulo, and Venice. For this event, artists choose the designs from philosophical and political topics from around the world. They display their creative design in front of thousands of people from Istanbul and other areas.
Antalya Golden Orange International Film Festival
The Antalya golden orange film festival is an international film festival. This festival held yearly since 1963 in Antalya. This is the second most important movie festival in Turkey. It is an event that takes place mostly in the month of October or November. The event is based on documentaries and narrative fiction of both short and long formats of art. It is one of the oldest movie fairs in Turkey.                                                     
National Sovereignty and Children's Day
National Sovereignty and Children's Day is a public holiday in Turkey. This day marks the foundation of the Grand National Assembly of Turkey, on 23 April 1920. The founder of Turkey, Mustafa Kemal Ataturk devoted the Turkish Republic to children. He made a big contribution to the educational reforms of Turkey so that children have a bright future ahead of them.
On 23rd April, Ankara host the biggest ceremony at the Ataturk Mausoleum for young ones. Throughout Turkey, one can find children fairs. In Istanbul, there are short performances that take place for kids groups in national dress with traditional music.
Democracy and National Unity Day of Turkey
The Democracy and National Unity Day in Turkey is a day of the general public vacation in Turkey.  On July 15 of 2016, armed forces attempted a coup against the government which failed miserably. It is a relatively new public vacation in Turkey to remember those who lost their lives.
Turkey Victory Day (Zafer Bayrami)
On 30 August of 1922, the Turkish Army won the battle against the Greeks in the Battle of Dumlupınar. 30 August of every year is celebrated as Turkey Victory Day. It is also known as Turkish Defense Force Day. It is a public holiday day in Turkey.  In this conflict, Turkey won over the invading Greek armies in the War of Independence. On this day, army parades take place in the most significant towns across the country. Many businesses are closed, except for supermarkets and most vital stores.
Istanbul Music Festival
This competition of music festival takes place in Istanbul with activities at cultural venues, ancient sites, halls, parks, and gardens during the month of June. There are over six hundred local and global artists from around the world, who sings famous classical music, opera, and ballet. Festivals like these are held all over Turkey.