Travel and Leisure
Vacation Rentals and Resorts – Similarities & Differences!
A complete guide on difference between vacation rental and resort for your next trip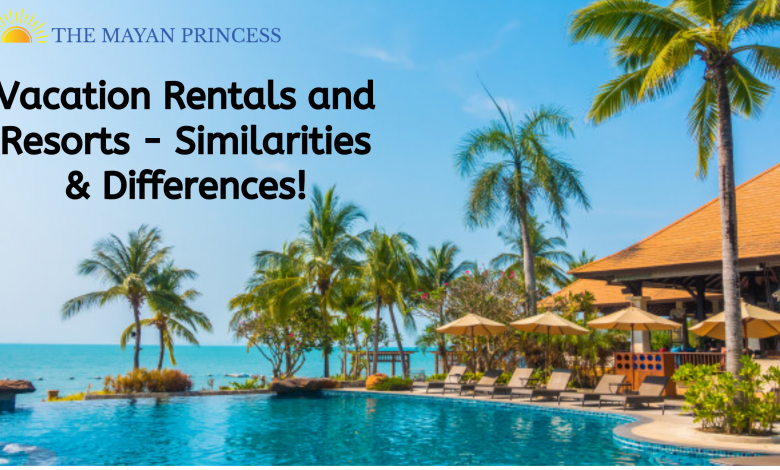 While planning a vacation, we aim to get the best deals and have the best time of our lives. But, most of it depends on our accommodation. The place we choose to rent also becomes a highlight for the rest of the trip.
The main similarity between Port Aransas vacation rentals and resorts is that both of these properties offer a quality stay to their customers. 
The main motive of vacation rentals is to offer simple, yet comfortable stays for friends, couples and families. 
On the contrary, resorts offer the luxury of vacationing at different locations. These accommodations are ideal for families, business conventions, etc.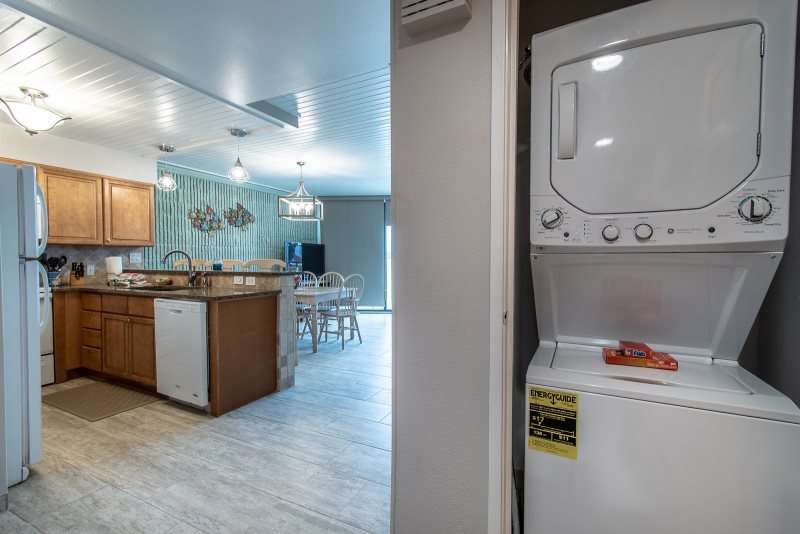 However, concurrently the tourism sector has seen a rapid surge in vacation rentals as they are much more affordable and comfortable.
Let us dive in further and check out some of the differences between vacation rentals and resorts:
Amenities
The supply of amenities in vacation rentals and resorts is very different. Most vacation rentals offer kitchen supplies, etc as you do not have a room service option. However, in resorts, your needs are taken care of by the staff including food and other supplies. 
Similarly, when it comes to towels and linens, hotels and resorts offer to replace them every day or you can schedule room service at any time whereas, in vacation rentals, there is no such option. 
However, renting a port aransas vacation rental has its benefits. You can clean your linens or towels and even your clothes conveniently since they provide you with a washing machine.
Cleaning services
There's no secret that resorts and hotels offer cleaning services almost every day throughout the duration of your stay. On the contrary, vacation rentals are just like a home away from home, where you are expected to do the chores.
However, this can be an advantage since you get the whole place to yourselves and have utmost privacy unlike resorts or hotel rooms.
Staffing
Resorts and vacation rentals handle staffing quite differently. In resorts, you can find staff who are willing to help you out at all times. But, in the case of vacation rentals, there is no onsite staff.
They are often available on call and might take some time to reach you given the distance of the property from the office. So, if you do not wish to do the chores on a holiday, resorts are an ideal choice.
Check-in
Resorts and hotels have transparent services when it comes to check-in facilities. Most of the time, resorts take your card details and charge you upon your arrival. In some cases, they also offer refund and cancellation policies. However, vacation rentals expect you to pay prior to your check-in.
So, it is recommended to do thorough research about the rental company and look for reviews since you will be paying beforehand. Although the best Port Aransas condos on the beach offer refund policies. You can also choose to pay in instalments in some cases.
Common Spaces
While on a vacation, finding some privacy is the main goal. Isn't it? After all, we just want to escape the monotony of our busy lives. But, booking a resort might not do the trick for you. Why? Resorts and hotels often have common spaces to relax, or play games, or even a public swimming pool which results in overcrowding.
Whereas, a vacation rental such as villas or cottages has private spaces like a swimming pool, playgrounds, or a relaxing patio. You can choose to enjoy the most of it and there won't be a single soul to bother you. This is why many travellers prefer to rent out vacation homes instead of resorts. 
Since most hotels and resorts have public or common spaces, it can get noisy. Moreover, the best resorts and hotels are mostly located in the major sightseeing areas. This is a big no if you are looking to relax and just lay low. 
On the other hand, vacation rentals in port aransas are mainly located in secluded areas. This provides you with a quieter and peaceful ambience that you can cherish.
Dining
When it comes to dining, resorts and hotels often have their own kitchen accommodations. However, in some cases, you can find yourself facing inconvenience as some resorts without kitchenettes expect you to dine at some other restaurants and do not allow ordering food from outside. 
Unlike resorts, vacation rentals leave that choice to you. You can enjoy a fresh home-cooked meal or you can simply order from the best local restaurants. Rentals usually do not have strict restrictions on dining.
Duration of Stay
If you are planning a long vacation, or a month-long business convention, vacation rentals are the perfect choice for you. They are affordable and offer amenities that can make you feel home away from home. You can expect complete privacy as well.
Conclusion
Packing your bags already? It is common to feel confused about your accommodations. Moreover, since we are still facing a pandemic, we recommend avoiding public gatherings as much as possible and check out the best Port Aransas beachfront houses for rent. Rentals offer budget-friendly stays and are the perfect choice for a romantic getaway with your partner or spouse. 
A peaceful isolated getaway would be the best with Mayan Princess beach resort. Check them out to know more details.
Now you know the difference between the vacation rentals and resort,  they both have their share of pros and cons. However, they are not the same. So plan your next trip at port aransas and make beautiful memories with family and friends.
Mayan princess condos are just steps away from the beautiful beaches.At Beachfront condos port aransas can enjoy the beautiful sunrises and other things to do. 
The Mayan Princess is a best resort in Port Aransas, Texas and has luxurious beachfront condos. Each condo for rent at Port Aransas is individually owned and has its own flair. For the fulfilling holiday time with friends and family book the best condos in Port Aransas, Texas, choose Mayan Princess.