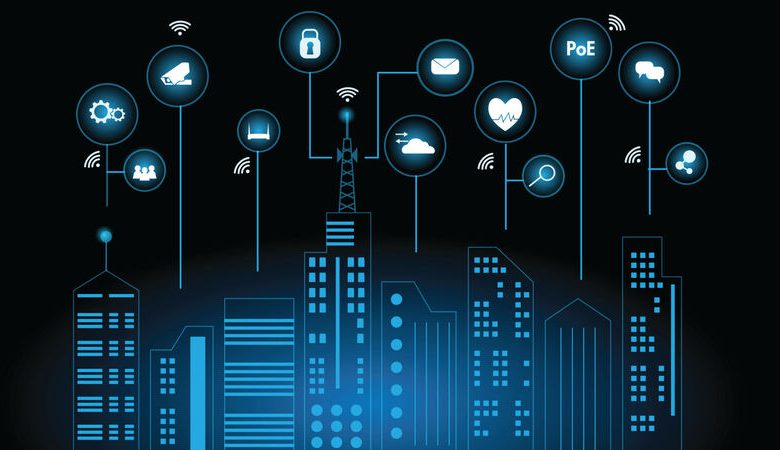 Over time, everything became smarter, from the technologies to the people and now the buildings. In todays time, we now have access to smart buildings where we live, work, and do so much more. The question that arises here is what the things that make a building more intelligent are?
The answer to the above question is the implementation of technology using smarter equipment and resources. The buildings we see today are more advanced than they were in the past. Every building has at least one or more technical equipment, either a telephone, a security system like a security camera, etc., to connect these technologies in the buildings; structured cables are the best and safest option. The Automation of a structure's operations such as air conditioning, cooling, heating, connectivity, and lighting make it a smarter one.
In the coming paragraphs, we will read about the aspects that make a smart building and why one must opt for intelligent buildings.
Top 4 features that make a building smart
Not every building with telecommunication equipment in it is called a smarter one. There are some features and characteristics that differentiate the more intelligent buildings from the buildings with technical equipment.
The following points below point towards buildings that one can call intelligent.
1. Interconnectivity and communication
Architectures that we call smart and intelligent have higher communication and interactivity rates. The devices in one place connect with the other devices within the building or at a specific distance. This connectivity and communication are achieved by combining the devices using structured cables. The usage of structured wires is not enough to achieve improved connectivity rates; rather, their proper installation is very important. Hire the structured cabling UAE services to install cables to your buildings and make them smart enough for future advancements.
2. Higher technical equipment usage
Intelligent or smarter buildings are nothing without technology and technical equipment. More intelligent buildings use the latest technology trends to provide better connectivity and communication rate to the users within the premises and outside it. Some of the technologies used at smarter architectures are as follows.
LED lights
Smart roofs
Room cooling and heating systems
Automatic door systems
Surveillance cameras
3. Sensors and alarms
Sensors and alarms have become a necessity because of security and safety issues. Intelligent architectures are all about having alarms and detectors. These sensors help detect unusual and odd situations and help people control worse conditions before it is too late. Buildings also have fire and smoke detectors, which allow the management to take quick actions to detect fire on the premises.
4. The bulk amount of Data
One of the main and important features of intelligent and smart architecture is the data. Smart architectures have the bulk of secure and accurate data necessary to perform any actions and operations in the future. You will rarely see an intelligent building with no data in it. Smart buildings have the facilities and tendencies to secure a large amount of data, and the extraction of required data without wasting time is easier.
Top 3 benefits of smart buildings
More and more organizations and businesses are looking forward to intelligent architectures. It is due to its wide range of benefits that anyone can enjoy. It does not mean that smart buildings are only beneficial for businesses or companies; no, they also contain a wide range of benefits and advantages for the homes too.
The following are some of the very common benefits that make intelligent architectures one of the priorities for people of todays and the coming generation.
1. Data precision and accuracy
With intelligent architectures, the data accuracy and precision rates are higher. The data gathered will be authentic and will serve the purpose of any organization or entity. For large data centers, the collection of factual data is crucial, and with intelligent architecture, gathering data using sensors has become much easier and faster.
2. Better decisions
The decisions of any company or organization depend on the information or the data they have. We are well familiar that smart buildings are a great source of authentic and accurate data, which result in better decision making processes. Having precise data and information could benefit any organization or entity in several ways and great numbers.
3. Environment friendly
Intelligent architectures or smart buildings are environment friendly, and they focus more on becoming environment familiar with the incorporation of each technology. These environments use secure and safe cables, which do not harm the nature and people using the technologies. Structured cables are the secure and safest cables for fast and reliable data transmission and connection without affecting the environment or people. Hire the structured cabling UAE firm services to install structured cables for your building and enjoy every bit of smartness and latest technology trends.
Build your buildings smarter for a better future
To gain market value and stay in the competition, it has become necessary to shift to smart buildings. Your survival becomes impossible if you are not following the latest market trends. One of the latest trends in the market towards more intelligent buildings is installing structured cables, which ensures the safety and reliability of connections, communications and interactions within and outside a building.
Recommended post: