Legal
What is the process of hiring a personal injury lawyer?
A personal injury lawyer will help you access essential legal representation in case you have been physically injured because of the negligence or carelessness of other people. This small article will help you learn about how and when you must hire the services of personal injury lawyers.
When would you need the help of a personal injury lawyer?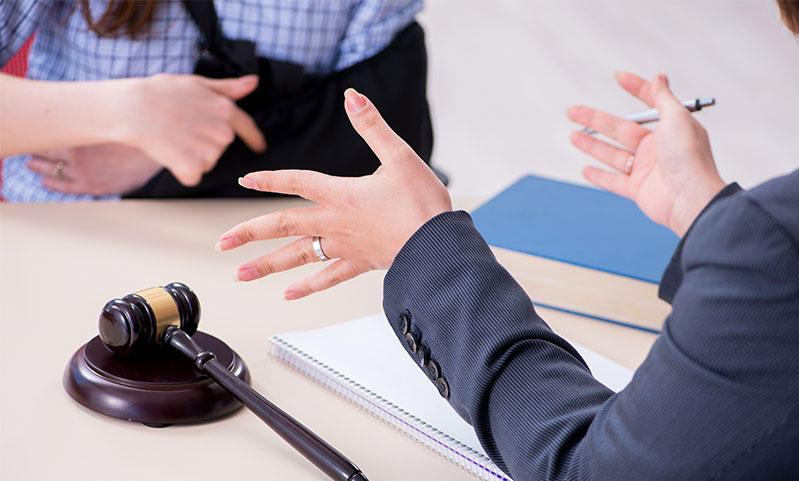 You shall need the help of a personal injury lawyer in case you had faced some type of accident that was caused by the negligence and mistake of another person. In case you are not too sure about if you should hire an attorney then you need to learn about a lot of factors. Mainly it will be crucial for you to look at the amount of damage that you have suffered. If the setback has not been a major one then you may not consult attorneys and instead try to deal it out with your insurer. The main reason for this is because the compensation for the damages includes medical expenses only. Now, why would you want to hire an attorney and risk spending more money if the benefits at stake are not high? Additionally, it is also important to check if you had sustained any form of physical injuries in the process because that should take into consideration the nature and the severity of your injuries. If you have had a serious injury then you should take time to heal it completely. But this will adversely affect the routine of your work. In such cases, you may consider taking the help of personal injury lawyers. The reason for this is that if you choose to take help from professional lawyers then it will reflect that you have suffered a lot and that it may take some time for you to recover.
Lastly, it is vital that you should also think about the budget that you have. It is essential that you should be able to fund your case successfully and then pay the fees to your attorney when the time comes. Now paying the attorney's fees depends on several different factors. For instance, if the damage caused to you is quite high and the person who did needs to be punished, then your lawyer will have to work quite hard to build and frame your case. In this case, lawyers will charge you accordingly. Of course, it will also depend on how renowned and experienced your attorney is because a reputed lawyer would charge a bit more than others. So you should choose a lawyer who fits your budget too.
If you want to hire good personal injury lawyers then you must understand a lot of different factors like how much compensation you can realistically expect, how long the case will be, how much your insurance cover and medical expenses are, and the charges you can pay to your lawyer.
Hiring the personal injury lawyer
You will have to go and do a thorough search on the internet with the key phrase being "personal injury lawyer" or a "personal injury attorney". This will help you to locate several hundreds of law firms. However, it is essential that after this you must check the results and then locate the most effective personal injury attorneys from your area. There are lots of lawyers and law firms who use advertising techniques and marketing tactics to sell their service and it is important that you can find out a good lawyer for your requirements. You should check their official website and see what types of cases the lawyers generally take up and if they have significant experience in working with personal injury cases. There are lots of lawyers who work in both traditional cases and injury-related cases, so they are versatile. You can search by What do I need to know before hiring a Personal injury lawyer in Houston? And get more results.
Conclusion
In the event that you have suffered a serious injury because of the negligence or carelessness of others then you can consider hiring the services of a personal injury lawyer to acquire suitable compensation. But remember to hire only after a thorough financial assessment of your case and situation.