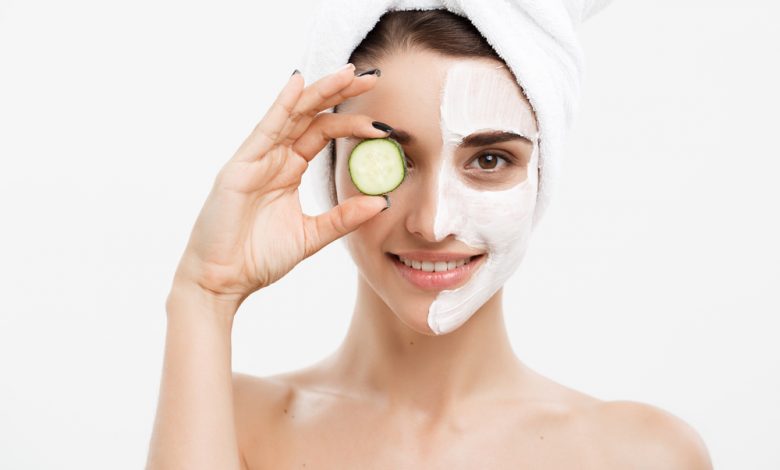 Nowadays, people often get too busy with their regular hectic activities that they do not get sufficient time to look after their health and skin care regime. Of course, only a few rich-class people could afford the costly beauty treatment at a reputable salon once a week. No matter how often you visit a beauty salon but you always end up exposing your smooth skin to hazardous chemicals.
So are you looking out for some top-notch ways to get younger-looking and rejuvenating skin without hitting your nearest salon frequently? Welcome! You've come to the right place. We have discovered 4 super natural yet amazing face masks that won't only help you get rid of those ugly skin acne, open pores, aging, wrinkles, blackheads, whiteheads, pigmentation, and skin tanning but these home-based skin care remedies can help you get radiant, smooth, and glowing skin. So let's have a look:
1. Honey Face Mask
Regardless of your skin type and tone, this super easy yet effective face mask works as a natural moisturizer on your skin. Not only does this amazing formula can brighten up your skin by removing the entire dead skin cells but it also aids you to get back that lost skin glow. Here's how I apply it:
Prepare your natural face mask by blending a significant amount of honey with 2 tbsp of lemon juice, a tbsp of cinnamon powder, egg yolk, and 4-5 tbsp of milk.
Wash your face gently with warm water and evenly spread honey all over your face for at least 10-15 minutes.
You can either clean your face using a wet cotton swab or use a sponge for easy mask removal. Once you clean your face, rinse it off with chilled water to shut all the open pores of your skin.
2. Oatmeal Face mask
Besides resolving various skin-related problems including constant itchiness, blemishes, and skin tanning, the oatmeal face mask is highly recommended to the people dealing with oily skin. This simple yet excellent face mask soak up excess oil from your open skin pores and keep your skin dry yet refreshing. Here's how to prepare it:
 Add a considerable amount of oatmeal and a cup of warm water in a bowl and prepare a thick paste.
Add some yogurt, 2-3 tablespoons of lemon juice, and a small amount of honey in the paste and blend the solution until all the ingredients are mixed well.
Evenly spread the paste throughout your face and allow it sometime (approximately 10-20 minutes) to get dry.
Wash your face gently with hot water to see instant yet long-lasting benefits.
3. Avocado Face mask
Being one of the major sources of potassium, this natural ingredient has several health skin benefits. From nourishing your skin to maintaining its glow, Avocado face mask can turn out to be the best possible natural skin care treatment to treat all sort of skin issues with ease.
How to prepare?
 Squash a fresh avocado in a bowl and add 2 tbsp of yogurt and 1 teaspoon of lemon juice. Blend the solution properly.
Apply the content on your face and leave it for 10 minutes. Once done, wash off your face with chilled water.
4. Turmeric and Sandalwood face mask
Sandalwood and turmeric are one of the effective skin brightening ingredients that are widely preferred by a large number of people today. This easy-to-prepare face mask helps you get rid of acne and pimples. Here's how to prepare the paste:
Blend 2 tbsp of both turmeric and sandalwood powder in a clean bowl. Add a small amount of rose water in it.
Apply the mixture all over your face and rinse it off within 15 minutes of application.
Conclusion
Whether you wish to combat stubborn skin marks or it's just the pimple and skin pore bothering you, these natural and easy-to-make face masks are great skin cleaning solutions. Plus, they aren't expensive at all. So what are you waiting for? Follow this home-based skin care regime and get a healthy and glowing skin.