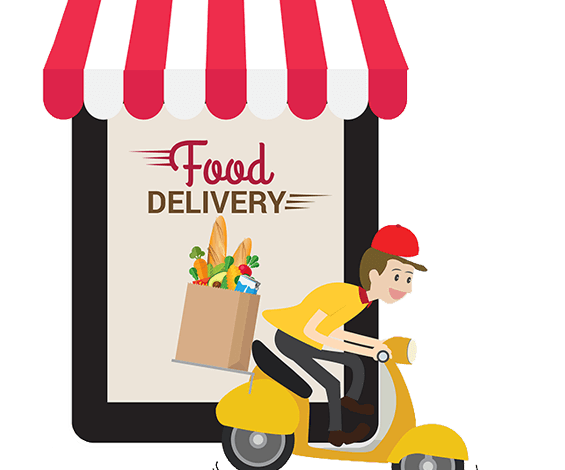 To order your favourite meal and get it delivered right at your doorstep anytime, anywhere is amazingly comforting. All thanks to these incredible Best Food Delivery Apps. All it requires is to download the app, quick register, make a food selection, add to the cart, make a payment, and you are done. The food packages are delivered as quickly as 30 minutes.
Not only customers, restaurant owners too are benefitting from this on-demand Food Delivery App resulting in higher sales. Food ordering and delivery apps are those unsung heroes that catered to the citizens even during the Pandemic. Thus, it makes all more lucrative to develop Food Delivery App.
Therefore, what makes them the most popular and preferred choices when it comes to food delivery? We have lined up the five Best Food Delivery App making it big in 2021.
Zomato
Out of all, Zomato continues to top the list. It is now a global online food ordering and delivery app connecting hundreds of food aggregators to the customers worldwide.
Zomato is known for timely food deliveries and practicing safety protocols in this on-going pandemic. The app has genuine reviews and feedback, deals and discounts. And an advanced search filter that allows the user to filter based on the location, menu, and ratings. Available on both Android and IOS, it is the most user-friendly online platform for Food Delivering.
FoodPanda
A famous online Food Delivery app connects your favourite restaurants with you. User-friendly to use, the app is seamless, making it easy and quick to place food orders. Attractive discounts, vouchers, available for late-night orders are some of the USPs that make FoodPanda the best choice. The app is available for both Android and IOS.
UberEats
Offering easy and quick pick up for food delivery, UberEats is one of the most famous food delivery apps. In addition, making one of the most versatile ones allows you to place an order from nearby restaurants, and liquor stores. Restaurants are neatly categorized so that it makes it easy to filter restaurants based on the type of cuisine, location, ratings, etc.
It charges a basic delivery fee based on the distance/ minimum order placed. 
DoordDash
DoorDash Food Delivery App is famed for not only offering timely food deliveries but how the restaurants are operating especially in this COVID19 times. The food delivery app aims to make customers happy. The app has a scoring-based rating that allows the user to know-how is the food quality, restaurant ambiance, and so on.
GrabHub
The app delivers your favourite meals right at the doorstep by enabling you to offer from the widest selection of the menu. That comprises Gluten-free, plant-based, Vegan food, Low Fat, Indian, Afghani, American, Italian, and so on. The app presently serves over 900 cities in all and it is expanding and growing thus making it big in 2021. 
To make food ordering more quick and easy, the app offers an advanced search filter. That helps the customers to search based on cuisine, price, location, popularity, ratings, and so on. 
The food delivery app has different online payment modes include Credit/debit card, PayPal, Wallet, etc. 
Apart from the above-mentioned, there are other great on demand apps including names like Deliveroo, Just Eats, Careem, Talabat, PostMates, and Seamless. 
Conclusion
Fine dining might be the preferred choice today, what is attracting users is the convenience of ordering food from the comforts of the home. Additionally, visiting a physical restaurant might not provide lucrative deals and discounts thus Food Delivery Apps are reigning in the hospitality industry.
If you are looking to develop Food Delivery App, collaborate with the Food  Delivery App development company that provides you with 100% customizable white-label solutions. You can have any kind of food delivery app you wish to launch. The Clone Food Delivery Apps are cheaper to build but they are equipped with exceptional features. Latest technology that ensures that you don't have to spend extra when you want to scale up your business.