5 Viral social media marketing Strategy for Business Growth – NMP 
Social media marketing is a potent instrument that plays a crucial role in growing your business online increasing brand awareness and promoting products or services. It has become very important for all businesses in today's time, For your brand to reach as many potential customers as possible. And in case, you are not on Social media platforms like Instagram, Facebook, Youtube (you can it search engines too), and Linked in. Then you are missing a big opportunity that you should definitely not. If you are looking for a social media promotion strategy, this blog will provide you with a complete roadmap to get started. 
What is Social media marketing? And why it is important?
Social media marketing is a type of marketing that uses social media platforms to create, publish and promote content in order to reach a wider audience. It is an online marketing technique that can be used by companies, organizations, or individuals to grow their customer base and increase brand awareness.
Make a QR code that you can use easily direct customers to your website.

SMM has become a larger part of the internet's landscape and it has grown in importance with every passing year. Social media platforms have changed the way people communicate, do business, and share information. It has also changed the way marketers interact with customers through digital channels.
What are the most effective Social media marketing strategies?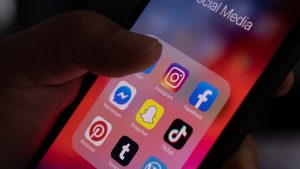 Specific platforms
 The next step is to decide on the right Social media channels that will meet your needs. You get to dig deeper into, what kind of content you should be putting out there, the kind of audience that you need to target, and how exactly you'll go about getting them interested in what you have to offer.
The selection of social media platforms depends on your product. Select your principal platform and then your subsidiary platforms. Principle platforms mean a platform where you are more focused than others. And similarly, subsidiary platforms are secondary platforms. In this, you are not more focused as the main one. But you have to post your content on both. 
How to select your principal and subsidiary platforms for your social media?
Selecting platforms is the most important factor in social media marketing. If you have to explain or tell something to market your product/service, you can pick youtube or platforms (where informational content can be reached) as your principal platform. 
Similarly, if you have to create content in which you can show your product/services and make the content interesting. Then you can go for Instagram and Facebook or to the platforms (where user engagement is high) as your principal platforms. And other social media platforms will be your subsidiary platforms.
Content series 
 Always try to make a correlation between your content. Your content should correlate with each other to make your audience more engaging. This allows your users to understand the context of your content better. You can plan your content in series. Like part 1, part 2, etc. provide systematic knowledge and keep in that your viewer or follower should not be lost. 
Profile optimization 
Competition on social media has become very high now. That's why you should choose all those things which can prove to be good for you. Most people ignore one thing which is the best way you can get ahead of the competition is that optimize your profile. For example: when a user searches for fitness, fitness content or profile will show because the profile or content being shown has that "fitness" keyword in it. The way content ranked on Instagram using engagement In the same way  Instagram profile also ranks by following some steps. 
 Firstly, You have to search keywords in which you want to rank. And then put that keyword in your name, profile bio, Name, and link. With good content that will engage the user and by following these steps, you will rank on social media surely. 
Content creation 
Content series is a great way to build trust in your customers and recruit more members. More frequently, companies use content marketing for creating customer loyalty and repeat customers. The main goal of the content series is to present company-related information in a logical sequence. This will be helpful for readers and viewers who have an interest in your business. 
There are two types of content on social media
Core content 

Engaging content 
The core content is the heart of your brand's overall messaging strategy in Social media marketing. It is an interconnected system that connects everything else in your brand hierarchy. The core content is anchored by branding and functions as the central focus of your brand's messaging. This includes company value, position, and the desire to build customer loyalty. Core content brings you sales. Like: Product Information, services, testimonials, the process of product making, etc. 
Engaging content
Engaging content is the type of content that makes people want to take action. Whether that is clicking on a link in an email to learn more, filling out a form to sign up for something, or anything else you can think of as long as it has some function behind it. Emotional content can be Emotional, funny, and Shareable. Which can drive traffic to your account. I.e instagram reels, tiktok, moz, etc..
Content promotions 
Content promotion is the process of distributing your content via both paid and organic channels. Once you have a lot of content in your library, Start doing their promotion. Like, if we upload 10 pieces of content and one of them got 5000+ views which is the highest among them. Then you can make a brand awareness campaign using that content for high engagement and profile visits. 
Make sure to add a call to action in every post. 
Content posting
Content posting plays a very important role in the performance of the content. There are three important factors you should always follow :
Timing:

The post has to be posted at the right time. You have to do hit and trial to find at which time your post is getting high engagement.
Pattern:

There should be a planned pattern of posting. For example every 4 posts there should be one reel. You can make a social media calendar to be able to plan a full road map for your future social media content. 

Automation

(scheduling tool): The social media marketing industry is getting more and more competitive. This means that marketers have to work harder to keep up with the trends and try to stay ahead of the competition. One of the most time-consuming tasks for marketers is scheduling content on various social media platforms.
Fortunately, there are many tools available that allow marketers to automate this process and save a lot of time. These tools can schedule posts in advance or even post content on behalf of their users when they're not online.
Conclusion
So, you are now aware of the advantages of social media promotion, why you Should use it for your brand, and what are the most effective social media strategies. If you are finding someone who can grow your Social media or can give you full Social media marketing services then you are welcome to contact us (national marketing projects). We provide all kinds of Digital marketing services for many years. Gives us chance to serve what we are known for.