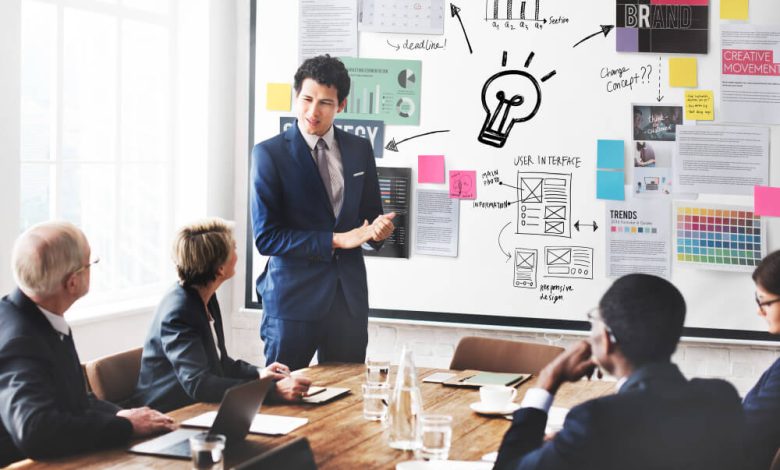 With the explosion of smartphones around the world, the possibilities of what mobile apps can do are seemingly limitless. So it should come as no surprise that they are becoming more and more popular among startups—and with good reason!
There are hundreds of thousands of apps out there, but most people stick to the basics like Facebook and Instagram. If you're considering starting your own business or taking an idea to the next level, then you might want to consider getting in on the app craze. This article lists 9 mobile app ideas that are perfect for startups looking to make their first step into the growing world of mobile apps.
Why You Should Invest in Mobile App?
Mobile apps continue to grow in popularity. In fact, every six seconds a new mobile device is activated and today there are over 250 million smart phones on the market. For startups looking to generate revenue and reach potential customers with little overhead cost, investing in a mobile app might be the answer. Mobile apps can be a great way to increase brand awareness, receive feedback from customers and increase sales.
Here are top mobile app development ideas for startups that can be launched quickly and for a low cost. If you decide to build an app to complement your current business, you might consider investing in only 1 or 2 apps at a time. Remember, in today's fast-paced market, businesses with apps have increased visibility which can lead to increased sales and customer loyalty.
1) Dating & Chatting App
Dating is all about talking, so what better app to create than a chat app? With this option, you can set up chats and dates with potential suitors. Users can update their profiles with photos and videos of themselves. The chat could include the option of video chat through Facebook or Google Hangouts to get a glimpse at the person you are chatting with before deciding if you want to meet in person.
Make a dating app your own with Google+ integration. For example, you can use Google+ Circles to connect with people you know and like. Also, take advantage of Hangouts and its group video chat feature to bring users together before they meet in person.
2) Song Lyrics Tracker App
Get the right lyrics so you can jam along to your favorite songs, with the Song Lyrics Tracker app. With this, if someone in the room knows a song but can't remember the words and says What song is that? all you have to do is pull out your phone and search by title or artist name! The first five words are automatically loaded onto the screen. No more browsing through social media when you could be catching up on current events or gossiping over what's trending among celebrities.
3) Air Pollution Monitoring App
Air pollution is not just a major environmental issue in India, but it is also one of the key contributors to the alarming rate of cardiopulmonary mortality. The Air Pollution Monitoring App aims to collect data on air quality and disseminate them in real time so that people can plan accordingly.
4) Weather Reporting App Powered By IoT
Being in a city without a car, public transportation, or bicycle is tough. Our Weather Reporting App Powered By IoT combines the power of IoT with the necessity of knowing what it's going to be like outside. When you open this app on your smartphone, you'll know what the current weather conditions are and how the day will progress before getting dressed in the morning!
5) Try-and-Buy Car Mobile App
Try-and-Buy Car is a mobile app in which people are able to rent a car, such as a convertible, using their smartphones. It is available in select locations at this point and only offers the Cadillac Elmiraj Convertible. They allow users to book the car they want on their phone. After they finish with the rental car, they will park it wherever they would like and simply leave their keys inside.
6) Meme & GIF Maker Mobile App
Meme & GIF Maker Mobile App allows people to create memes and GIFs from their smartphones. While there are several apps that allow the same thing, Meme & GIF Maker Mobile App lets you post the videos you make on social media sites like Facebook and Instagram. Not only is this app a great way to make entertaining content, but it also gives those struggling with depression or mental illness a new way to feel productive.
There are several apps that allow people to create memes and GIFs with their phones, but Meme & GIF Maker is unique. Unlike other tools, it has a social media component where users can share their creations instantly. Plus, if you're struggling with depression or mental illness, it can be hard to see your challenges as challenges at all.
7) Audio Based Social Mobile App
Many new mobile apps are making it easier to chat and connect with people around the world. Audio Based Social Mobile App is an app that enables people to share audio files, quotes and audio based interactions that promote a sense of community and personal connection. This is just one of the great Mobile App Ideas for Startups that you can use. The following list offers nine other creative apps you can use when launching your own mobile startup.
Every person is different and has a unique personality. Each has their own likes, dislikes, wants and needs. As such, it's important to know exactly who your audience is when creating mobile apps. With that in mind, here are nine other great Mobile App ideas for startups you'll find helpful. They offer a variety of options based on various demographics.
9) Pet Training App
Have you always wanted a pet, but don't have the time to care for one because of your busy schedule? Or maybe you have the time to train a dog, but it's not exactly the most straightforward of tasks? Well, let Paw-it make your life much easier by training your pup remotely! This app will teach you how to potty train or teach obedience in just five days by rewarding them with treats after they go outside or stay on their leash.
Your pet is basically your kid, so it only makes sense to have a safe place where you can talk about training and behavior without judgement. This app will make sure that everyone has access to professional dog trainers and veterinarians when they need them, so all of your friends with pets can get help easily.
How Much Does It Cost to Develop These Best Mobile App Ideas?
Starting a new mobile app business can be an expensive undertaking, especially with the cost of development. Thankfully, these projects don't need to take as long or cost as much to start. They are also less competitive and more flexible, meaning it is easier to make changes and adapt quickly in the event of unexpected success or failure. This list highlights 9 best mobile app ideas that don't need a lot of development time or funds to get started!
Conclusion
Choosing the best idea to pursue is hard. But when it's something you're passionate about and have lots of energy, then pursuing it will be a lot easier. However, you need to always weigh all the factors and consider your end goal before making any decisions or locking yourself into one path.
This all may seem like a lot, but there are tons of free tools and resources that can help. If you do need to hire dedicated mobile app developers to build your app, take advantage of that. Use software testing tools to ensure your app works flawlessly when it's launched.
Read Also: