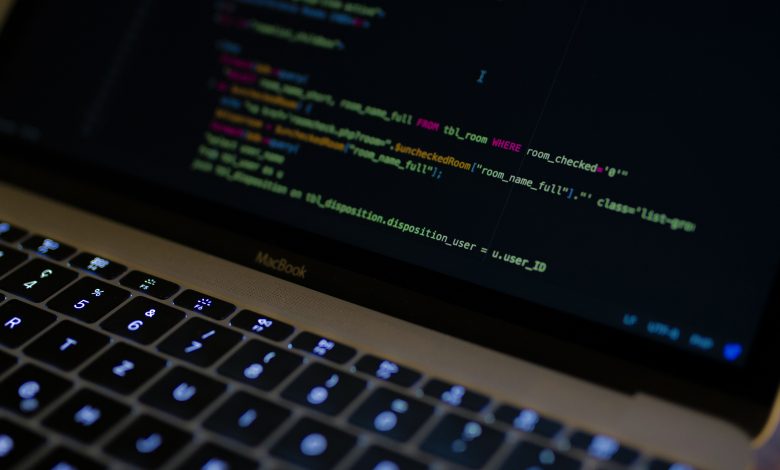 We entered in 2021 after experiencing the nightmare of pandemic covid-19. However, 2020 left many trends in how we live, work, and even take a breath. People stuck to the devices and became dependent on the most useful things on screen! like website development
Web development services are rapidly increasing day by day. It is expected to grow 8% from 2019 to 2029. It is much faster as compared to all other occupations. The demand will increase even further, like e-commerce and mobile devices expanding.
Why is it necessary to have a Website for your business?
Visibility Increases: You need to state precisely what you deliver. So, the first perk of having a website is that people use it most of the time on their mobile phones and have all the useful and entertaining information in their hands.
Cultivate Your Customer's Loyalty: Another good reason to have a website is to interact with your customer, which directly builds customer loyalty.
Increase Revenue: If you satisfy your customer, you defiantly boost your sales. Hence customer satisfaction is directly proportional to sales. See the unprecedented change and boost in revenue.
Web Development Process to Design the Perfect Website:
The web development process isn't a piece of cake. Every stage is different from others depending upon website type, platforms, and programming languages. Following is a brief overview of the web development process. Let's have a look!
Make a Plan:
Before putting your hands on the keyboard, it is crucial to forming a plan for your website. Here are few questions to take into consideration before your site draft.
What is the objective of your website?
Who is your target audience?
What is a type of website? (primary, membership, online store, informational, entertainment)
Which type of content do you aim to publish?
What is your budget currently?
Collaboration between marketing, financial, and website development teams would be required here. You should prepare a list of your goals and draw up a plan accordingly. It's easier to make a route map at the beginning of the process instead of reverting it again.
Website Design:
The next and the important step is designing the website itself. Now what developer do in this stage? Well, in this step team focus on selecting the right color theme, layout, features, and other essential aspects of the website. Designers incorporate different elements and features during this website development process, including a company logo, product portfolio, and an elegant layout that appeals to customers. Designers create more than one prototype web design so that the website's owner can choose whatever suits their brand.
Coding of Website:
For the front end and back end of the website, developers use different coding languages. All these different languages build your site together. The most commonly used languages are CSS, HTML, JavaScript. These are the significant three web development, and almost every developer uses them in a certain amount. However, other languages, such as C++, Python, and SQL, are foundational to understanding these three to your web development knowledge.
Testing and Deployment of Website:
In this stage, the designer adds a final touch to the website and test it before deployment. The designer ensures that the overall functionality of the site is running smoothly without any glitch. They also test the scripts and ensure that website displays accurately on different platforms and devices. The designer also verifies the internal link and other functionalities.
Moreover, they also validate if the website meets the latest standards. After the testing procedure, a website is now ready to show its owner. After the final approval of the owner, the site is finally delivered. The expert team then uploads the website to the hosting server. After uploading, the designer ensures that the site performs without any errors and each file has been uploaded accurately. Now the site is ready to function fully.
Uploading Content:
Content creation is another important factor in developing a website. There are two fundamental aspects of content-SEO (search engine optimization) and driving engagement. Since a good piece of content can engage the reader, it is even more essential to choose the appropriate writing style. To make traffic to your website, you must avoid long-range. Instead, you can create a short yet exciting reading piece.
Moreover, content plays an essential role in boosting your website's visibility in SEO and grab the attention of users. SEO will quickly find content that is well structured, informative, and yet rich in keywords. Developing a website is not difficult, but engaging your audience is even more challenging.
Pick the Precise Team or Partner:
You can pitch your game with a successful game development company as they can promote your game.
Any business running is not just because of technology but also because of the team you hire to make the most out of it. When you invest in a game development company, you invest in making your app and investing in peace of mind and your Long-Term Relationship. These companies hand you professionalism and expertise. You can visit their portfolio and check the reviews. Therefore, you can know that you have your success in the right hands.
Software companies may serve as your best allies and help you build applications and a supportive hand for your Enterprise. Web development companies like Cubix provide the best services right from the starting days. They have secured high revenues, operating with leading technologies on various platforms including mobile app development, IoT, etc.
Are you Ready to Develop your Website?
Indeed, there is no limit, and you will see huge potential you go through all of these planning phases. Keep in mind that the web development process does not start with coding and ends with testing and launch. Each stage has its significance and effect on the progress of your website. Getting a website for your company would prevent you from having unexpected obstacles. It gives you confidence that everything flows according to your desires and has complete authority over the work.
Get a hustle-free experience today with web development!