Software
An Amazing Project Management Tool Monday.com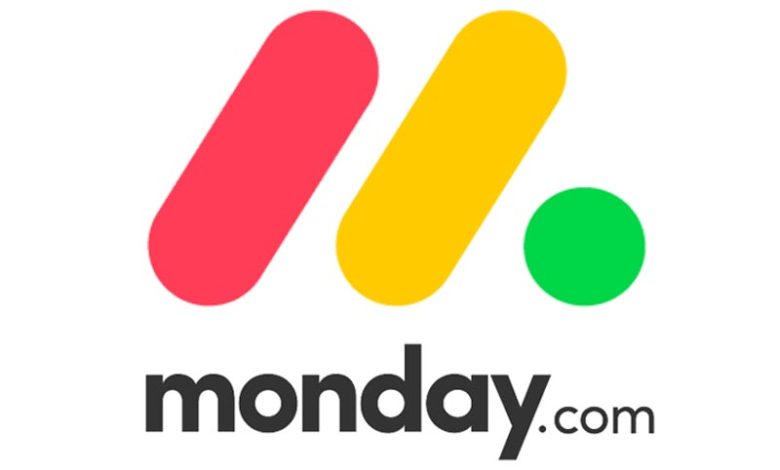 Project management is the process of managing work processes. Project management software can help with planning, tracking, and managing the project and workflows from starting to ending of the project. 
A project management software is very important for project-based Businesses where all the work is done in different steps or phases. A good project manager with a good tool can make high revenue and of course profit. With the right type of project management software, managers can assign tasks, analyze profitability, and keep track of workflows. 
Monday.com is a project management tool that is very useful and straight forward. When a project manager wants to examine all the aspects of the project, such as personal productivity details of personnel and data related to daily productivity, etc, this application shows a path. Monday.com is without a doubt one of the leading project management software. the reason is the rich feature offering. 
In this guide, we will discuss everything you should know about Monday.com. If you're planning to get                 Project management software monday for your business needs, then you definitely need to read this article. 
Four Steps of Project Management
For any project to succeed, a business has to follow 4 basic steps. Without these steps, businesses will be unable to reach the desired goals. Unable to meet deadlines causes problems. The overall business profitability takes a nose-dive, and businesses have to spend more money to finish the project as soon as possible. Here are the 4 basic steps of managing a project. 
Planning:

  This step determines the problem and searches for the solution to the problem. Planning is crucial for any business because good planning for work will make a business successful. Without planning, its impossible to determine the end goal, and how a business will reach there. 

Build up

: At this stage, the project manager organizes its resources including labor and personnel. This step includes identification of the members of the potential team, creation of a good schedule and budget, etc. A project can only be completed on time if the ideal resources are working on it. 

Implementation

: This stage is related to the execution of a plan or project. This process includes directing and controlling the process of project management. In this step of managing the project manager analyzes all the work of teammates and gives them his feedback. Feedback may be good or bad both.

Closeout:

This is the final stage of project management where the project manager and business owner evaluate the performance of the team and team's positives and negatives. During closeout, every single aspect of the project is put under the microscope. Without proper analysis, its impossible to find the weak spots, and improve them in the next projects. 
What is Monday.com?
Monday.com is a collaboration application software and it can make project management easy for businesses. It also provides workflow management facilities on a single OS. Monday, com is an easy-to-use application and it can integrate with other tools and saves time.
It provides a 24×7 dashboard with the presentation of work. It also provides data related to productivity and loopholes. Through this information, a project manager can take corrective action. 
It provides many facilities to businesses for the sales and CRM department, IT department, and marketing department also. This thing makes it a versatile and multi-purpose tool. 
It provides facilities for project management, inventory management, and remote work management to small and medium enterprises. This application also includes different templates for different purposes, such as marketing templates, content production templates, project management templates, and many more.
It contains various things like dashboards, integrations, calendars, automation, timeline view, notifications, workspaces, etc.
Different Plans and Their Costs of Monday.com
Monday.com offers multiple plans and prices for all business types. Be it a small business, a medium-scale business, or a large-scale business, Monday.com has a plan that suits everyone. And, if you think the pre-built plans are not worth the money, then you can even reach out to the team for a custom plan. 
We've seen that custom plans offer better value than ordinary plans, but they tend to be more attractive. 
Individual

: Free unlimited for up to 2 team members. It includes unlimited boards and documents, 200+ customized templates, iOS & android support, etc.

Standard

: This plan is available at $10 per month. It includes the features of an individual plan. In addition, it contains unlimited items and free viewers, integration, customer support, automation, and much more.

Pro

: This plan is available at $16 per month. It contains all the features of the standard plan and  25000 actions of automation and integration per month, private boards, and much more. It also contains 10 boards.

Enterprise

: This plan is based on a contract and money is taken by application accordingly. It provides its users unlimited automation, enterprise-level security, advanced analytics and reporting, and much more. It also provides a dashboard of up to 50 boards.
Process To Start Monday.com
Monday.com provides an easy interface that is easy to handle.But, at times users end up having troubles in setting up the software as per business needs. Those who are not technically friendly may need expert support while setting up Monday.com.
We must know that 70% of the total customers of Monday.com do not have good technical experience but they are using this application easily. Fortunately for users, there's a whole team by Monday.com that's dedicated to help you out with especially project setup, app setup, and troubleshooting tips. But, if you wish to get your hands dirty, and learn how to setup Monday.com by yourself, there are some points to consider.

I am going to present points of project management through Monday.com which are given below:
First, you need to create a board and then you must select a template according to your interest and wants.

Thereafter you create group members for tasks and other essential things. 

Then you read and click on the buttons which are presented on the screen, I.e. assign tasks, update the task, and so on.
Benefits of using Monday.com
Easily Accessible And Monitored:

The team members and project manager can easily access it. It presents all the work reports on the dashboard where owners and managers can look at all the factors at a glance. Therefore project managers can use this data to improve their working capabilities.

Customizable:

It provides templates, boards, dashboards, column types, etc and it also provides a digital space to its users.

Collaborative:

Monday.com makes collaboration and cooperation among project team members. It also makes a competitive and supportive environment through its rational task distribution.

Customer Services:

it provides 24 x7 customer support and its users can visit and analyze its dashboard. It works as a cherry on the cake in the field of project management.

Reporting and Analyzing:

It provides many facilities to make it easy in reporting and data analysis. It provides all the data and performances on the dashboard and the project manager and other managers can analyze the performance of the project and the performance of personnel. After evaluation, they can take corrective decisions to correct the problem in the project.

Integration:

It integrates users' sales and marketing tools in a place. Therefore its professionals can make efficient and attractive plans or targets.
Conclusion
Monday.com is a very amazing application software with Project management tool. It helps its users to take a lead against their competitors. It helps the project manager save their time and they can devote this time to doing something good. In my opinion, it may become a good analyzing tool and can improve the capability and productivity of businesses.