Finance
Best Digital Wallets Apps That Will Save You Money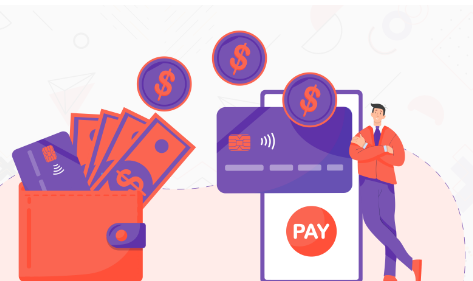 The era of digital wallets has arrived as we are in the midst of a technological revolution. This recently adopted monetary system is already well-known to many people. However, those looking for further details might wish to read more about the product and the advantages and disadvantages of using digital wallets. We shall examine digital wallets in-depth in this essay.
Digital wallets, also referred to as "e-wallets," are merely software-based platforms for securely storing user passwords and financial information that will be utilised for a variety of payment methods.
Users can swiftly and conveniently purchase goods and services at the merchant's POS (point of sale) with the use of digital wallets by utilizing near-field communications technology.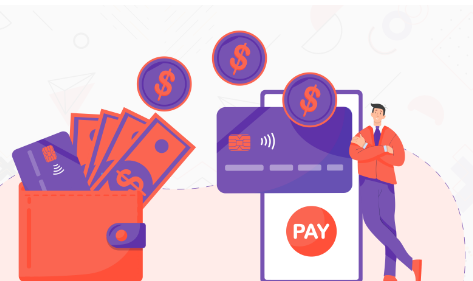 DIGITAL WALLETS
A smartphone app called a "digital wallet" enables you to use your phone to pay for goods and services. Digital wallets are growing in acceptance. Digital wallets provide the advantages of being private, anonymous, and usable anywhere.
A digital wallet, often referred to as a mobile wallet, or e-wallet saves the details of your debit card and credit card and enables users to send and receive payments to friends and family electronically. You can store a variety of things in addition to your bank account information, like virtual boarding passes, gift cards, loyalty reward cards, driver's licenses, and much more.
On your smartphone, laptop, tablet, or iPad, you can download digital wallet software from the app store that connects the details of your bank account to the merchant. You can use digital wallets made by your bank or wallets made by other companies. Different smartphone apps offer varying levels of access. For instance, users can make online purchases, contactless payments, and cash-backs using open wallets, which are accepted at the majority of retail establishments. While some, like Walmart Pay, let users to make payments to a select group of retailers who issued the wallet, some semi-closed and closed wallets do not.
A POS system terminal that is compatible with your digital wallet is required to use one. You can tell if you can use your digital wallet at the POS terminal by looking at the contactless symbols that are displayed at the checkout. You can pay with your mobile device or straight through a virtual card on the payment app once you locate a POS terminal that is compatible with your digital wallet. By waving their smartphone in the vicinity of the POS system, users of a digital wallet can make contactless payments using NFC (Near Field Communication) technology.
ADVANTAGES OF DIGITAL WALLETS
Comparing digital wallets to real ones reveals various benefits. Some advantages of utilizing a digital wallet are listed below. With digital wallets, you may make digital payments with your mobile device rather than carrying cash or a lot of credit and debit cards in your wallet. Digital wallets, which make it easy for you to shop online, can simplify the online banking procedure. By utilizing the tap-to-pay capability to make payments mobile, digital wallets are the simplest way to transfer and receive money as well as pay for goods and services. To make a digital payment, all you have to do is wave or tap your phone on a POS terminal.
APPLE PAY
For owners of an iPhone or Apple Watch, Apple Pay is a contactless digital wallet app. It is a digital payment tool that enables you to use popular credit cards and debit cards to make payments both in-person and online. Additionally, you can use the Apple Pay wallet to send and receive money. Around the world, a vast number of shops and eateries accept Apple Pay. More than 75% of retail establishments and eateries in the US accept Apple Pay. Around 99% of shops and eateries in Australia accept Apple Pay. Apple Pay offers a secure payment alternative by using touch and face ID for authentication. Online, in-app, and in-store transactions are all options.
GOOGLE PAY
The digital wallet app and online payment service Google Pay, formerly known as Android Pay, enables you to make in-store and in-app purchases through iOS and Android mobile devices. With Google Pay, customers no longer need to tap their smartphones on NFC terminals to conduct mobile payments; instead, they may pay by waving their devices in front of the terminal. Instead of sending consumers' actual card information to retailers, Google Pay uses a tokenization method that delivers tokens in place of customers' actual credit and debit card numbers. Google Wallet uses numerous security layers to safeguard customer data.
SAMSUNG PAY
Samsung Electronics created Samsung Pay, an intuitive digital wallet and safe payment method. Users of Samsung phones can use Samsung pay to make payments online, in-app, or in person. Through NFC technology, contactless payments are supported. Samsung Pay authenticates transactions using a fingerprint identification mechanism and tap-to-pay. Several global public transportation networks accept Samsung Pay. Additionally, when customers pay with the app, Samsung Pay offers cashback promotions, extra Samsung account points, and coupons.
Since its founding in 2007, Perfect Money Finance Corp. has a solid track record of offering traders and business owners money services. Although the company's operating offices are in Zurich and Hong Kong, Panama serves as its registered office. Users who are looking to exchange perfect money to skrill on daily bases.
Fast transactions, multi-level security, and expert customer assistance are all goals of the brand. A PM account has a number of features that allow users to transfer money between people, pay vendors directly, and make e-vouchers or prepaid cards. Additionally, the system provides a mobile app, a currency exchange facility, and an integrated Bitcoin wallet.
PERFECT MONEY
With a history of offering traders and business owners money services, Perfect Money Finance Corp was founded in 2007. Although the company's operating offices are in Hong Kong and Zurich, the registered office is in Panama.
The brand aspires to offer professional, round-the-clock customer service in addition to quick transactions and many levels of protection. Users with a PM account can create e-vouchers or prepaid cards, send money directly to suppliers, and use other services to move money between people. Along with these features, the system includes a mobile app, a currency converter, and a built-in Bitcoin wallet.
VENMO
Users can send money to friends and family for free using the digital wallet Venmo Wallet, which is owned by PayPal. On your iOS and Android cellphones, go to the app store and download the Venmo app. Venmo makes sending money as simple as sending a text message. To use the app, you must have a PayPal account that contains your banking information. Customers have the option of messaging the recipient of their money transfer. The Venmo digital app is one of the most secure digital wallets, and you may use it to keep your transactions confidential. With the Venmo app, you may connect your phone's contacts and Facebook.
Zelle Wallet
With the help of linked bank accounts, users of the peer-to-peer app Zelle can send money to their connections. Free money transfer service Zelle has a wide network of banks and credit unions in its service area. Direct use of Zelle is possible while using a Bank of America account. After enrolling, all you need to use the app is a phone number and an email address. Using the Zelle money transfer app, you can send money within minutes. Additionally, using the app to check your account details is quick and easy.