Business
Compelling Reasons to Use Google Workspace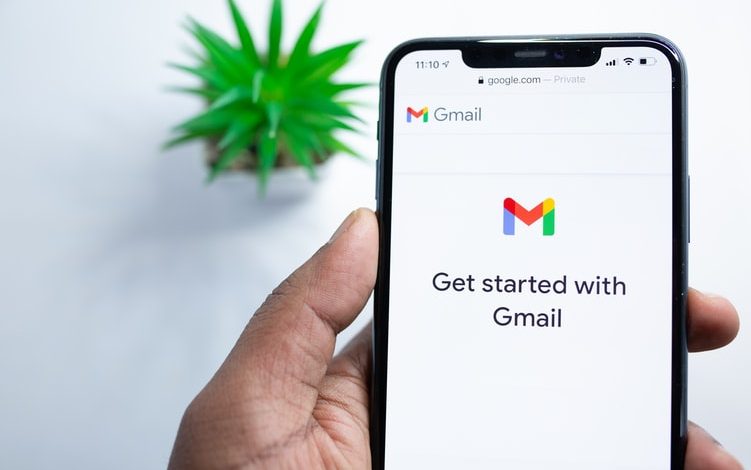 Benefits for Business Google Workspace plan for work from home. Pandemic has changed everything, including business standards, working patterns, business models, consumer preferences, and so on.
There is nothing stable in this highly saturated industry; rebounding from the outbreak surely poses a challenge to the business sector.
From making online payments to working remotely using different tools to closing deals virtually, enterprises have become digitized over the past few months. 
corporations are turning to cloud-based solutions that are relatively cost-effective, streamlines collaboration process and offers myriad of benefits to the business sector and here Google Workspace makes Google the prominent king in the collaboration that is much more essential for the "new normal." 
There is a wide range of services and tools available, so picking the best tool for your business might be tricky but opting for Google Workspace is the best decision you can ever make.
Google Workplace is one of the advanced, flexible, and versatile platforms in the market that offers a suite of apps for both small and large-scale businesses.
Recently, in October 2020, Google Workspace had crossed 6 million business users because it works perfectly for schools, financial institutions, and global brands such as Salesforce, HubSpot, PwC, etc. 
This post will demystify what Google Workspace is and what kind of benefits it offers to businesses; let's dive in. 
What is Google Workspace
Google Workspace, also known as G Suite or Google Apps, is a collection of various apps and tools offered by Google designed to facilitate business collaboration, productivity, and mobility.
Google Workspace helps you run the entire business digitally, including the ability to work in a modern way. 
In exchange for cost-effective plans and monthly subscription fees, Google workspace has made it easy to work seamlessly.
It also allows you to work more productively with your teammates by enabling you to open and run tasks quickly in real-time. Let's see what exciting benefits Google Workspace offers to global brands.
It makes team coordination easy and streamlines interaction through all Google communication tools such as Gmail, Voice, Content management, etc. 

Instead of opening a new browser or tab, users can easily access spreadsheets and docs by hovering their mouse over the link to preview it in real-time. 

Google Workspace allows users to create a document in Chatroom and fellow team members can even edit or work on the same document in real-time. 

All the documents, chats, spreadsheets, autosave so users don't need to worry about data loss if there is any connectivity issue. 

Google Meet now can work on multiple devices, and you can even access the picture-in-picture feature to see your teammates while working on any task together. 
In addition, Google Workspace features SaaS productivity that competes against Microsoft 365, even popular ride-hailing app Uber also using Google Workspace due to its impressive features.
After witnessing the huge success of Uber, many startups choose the SaaS model for their taxi booking app as it does not require licensing, installation, and maintenance since everything will be taken care of by the software vendor.
Unparalleled Benefits of Google Workplace for Business
Some of my favorite Google Workspace products include Gmail, Google docs, slides, Google Drive, Cloud search, Google Hangout, Google Calendar, and the list goes on.
You must be familiar with all these apps and using them directly or indirectly, all of them come with an extensive range of benefits that allow organizations to run business operations seamlessly. 
Now you are clear with the meaning and what kind of functionality Google Workspace offers, now it's time to dive into some of the real advantages of using Google Workspace for your enterprise. 
Compatible and Easy to Use 
Everyone is using Google these days. Be it in the form of mail, news, sheets, docs, or search. Whether you are a manager or owner or employee, Google and its applications are user-friendly and almost used by everyone.
This makes the transition extremely easy and ensures you don't have to waste time explaining to your teammates how to use these apps, unlike Zoho or Office 365, where you need to train employees before they use them. 
Moreover, Google Workspace is pretty compatible with all smartphones; you can access emails, drive, calendar, and other apps no matter where you are.
It simply edits and works everywhere. All you need is one Gmail account for quick access to all these apps. 
Unlimited Data 
Google gives users up to 15GB of space for free while Google Workspace for business. You will get unlimited data for all your data and assets such as apps, docs, emails, and much more.
You can store pictures also. It also provides you advanced data migration tools that help you migrate data securely from your local device so you can store, access, and manage all of your data and files in one place seamlessly. 
If you want to keep your documents and information safe, Google Workspace also comes with additional security features.
For instance, with Vault, you can manage, and export your important company emails to a local device as well as set a privacy policy on any files. 
Google backup and sync all the documents and allow you to store mails and other information on your company server. 
Single Logging Made Easy 
Remembering separate login credentials for every app and doc is quite time-consuming and tricky.
But with the single login process, you can access multiple apps and products that ultimately save time and get rid of you from remembering passwords.
You should have a Gmail account, you can access sheets, drive, docs, calendar, keep, and so on. This kind of single login facility is a blessing for everyone. 
For your website you can use Google workspace & to rank the keywords you must make use of high da profile creation sites 2021 to get best rank for Google Sites which you have build through workspace.
Moreover, all of your docs will be automatically saved in drive, you don't need to save it manually, unlike Microsoft 365.
As a business using Google Workspace, all your team members will already live in the "workspace" using Gmail, drive, docs, and other apps available in the Workplace suite. 
For additional security and privacy, you can also set OTP every time you log in, Google will also send you an alert message when you account for access from an unknown location. 
Top-notch Security and Reliability 
Data security is a big concern for many entrepreneurs since there is a constant rise in fraudulent activities.
Your data is your own, you can access it anytime, it is a part of the contract you sign when you register for Google Workspace for business. Google offers top-notch security and protects your data from hackers. 
Moreover, they use SSL for safety, even if you face downtime, you won't face data loss. Cloud computing establishes a seamless transition between servers that keeps your data safe no matter when and where you access it.
Even if your system crashes or someone steals your computer, don't worry, Google protects your data, and you can restore all docs and information within minutes. 
Cost-effectiveness 
This is the major reason why more and more businesses are using Google Workspace as it saves your company money. You don't need to spend huge money and server installation, security, and hardware.
Paying a nominal subscription charge, you can access multiple apps that make collaboration easy no matter where you locate it. Scaling up and down is also easy, you just need to pay fees based on your usage and requirement. 
Google Workspace comes at a nominal cost of $12 per user, if you opt for a business account, the plan starts from $25. These pocket-friendly Google Workspace plans are extremely useful to any small, medium, or large-scale corporation. 
The best part about Workspace is you don't need to work about hosting. You can use these travel affiliate programs to earn money online through which you can pay Google workspace billing price.
Google Workspace seems set to combine all separate applications under one roof since remote work culture has already made its way.
Businesses also use all these apps without spending huge money on server and hardware installation. Integrating Google Workspace for your business offers you many benefits as it improves accuracy, improves productivity, and saves time. 
Author Bio: Brijesh Vadukiya
Brijesh is the tech activist, blogger, and internet marketing officer of Elluminati Inc for more than three years. My major concern is to educate people who are interested in technology.
I am passionate about helping people in all aspects of SaaS solutions, online delivery business, digital marketing and other related topics that make tomorrow's world better. I am fond of writing useful and informative content that helps brands to grow business.