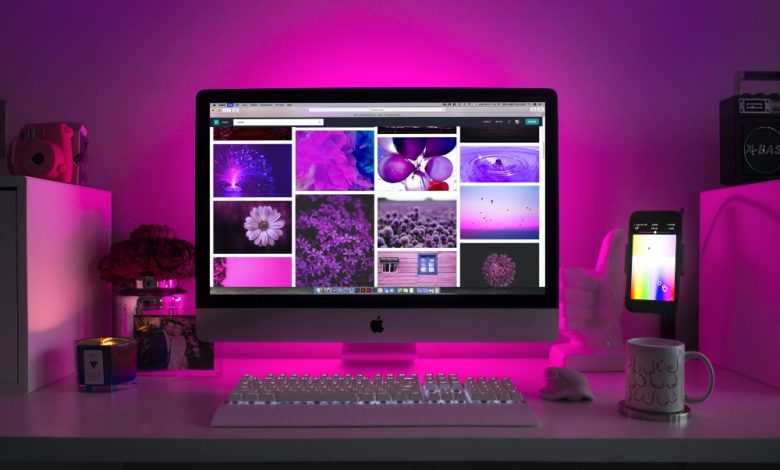 This is the age of technology and communication. There have never been so many ways to send and receive information as effortlessly as today, nor have there been so many cool gadgets geared toward making your workday more streamlined and efficient. 
Besides your home, your office is where you spend most of your day, and equipping your space with these seven top coolest gadgets will make your office more comfortable and your day more productive.
1) An Under-Desk Elliptical Machine
One way to combat the harmful effects of sitting too long is to have an exercise machine that keeps you moving even while you work. The Under Desk Elliptical allows you to exercise your legs as you sit, and it fits snugly under the desk. There is other mini exercise equipment that can help keep you active in the office as well. Try the mini-bicycle or the ball chair for even more fitness benefits.
2) A Headset Suited to Your Needs
There are many different headsets to choose from when it comes to an office headset. At this site, you can find ones that are wired, wireless, and work with desktops, phones, laptops, and more. They also come in different styles, like one-eared, two-eared, and noise canceling. As necessary as the phone itself, finding the right headset to go with it could make all the difference.
3) A Wireless Charging Mousepad
This sleek leather-feel mousepad comes in four colors. It features three wireless charging coils for a large charging area. It also includes two Type-C charging ports. It could help free up desk space and eliminate extra wires and cords from your desktop, all while functioning both as a charger and a mousepad.
4) An Airsoap Air Purifier
Have you given any thought to the quality of your indoor air? After all, you are breathing it for most of your day. There are many great air filters and air purifiers on the market. Still, Airsoap's air purifier improves air quality and air cleanliness by killing bacteria and viruses in the air. Its new design replaced the expensive filter system with washable and reusable collection plates.
5) A Mini Projector
This pocket-sized projector works with Apple and Android systems with both USB and WiFi connections. With such a convenient projector, you can have a meeting anywhere and share your projects anytime. This one even comes with a mini tripod and an 80 in. screen. It also features built-in speakers and can project from up to 16 feet.
6) A Rocketbook Core Smart Notebook
This fantastic smart notebook works like traditional pen and paper, but digital-age technology reduces paper waste. With dot-grid paper, this reusable notebook simply wipes clean and can be used endlessly. Furthermore, with the free Rocketbook app, you can shoot your notes to most online cloud sources quickly and safely. This 32-page spiral-bound notebook comes with a Pilot FriXion pen and a microfiber cloth.
7) A Cooling Neck Fan
This bladeless neck fan is far beyond most neck fans on the market. Whereas those have traditional bladed fans at the ends, which could catch your hair, make wind noise in your phone, and only cool the sides of your neck, this bladeless fan wraps around the back of your neck, and the vents release cool air all around your neck for 360-degree cooling.
This ultra-tech system operates quietly, and its lightweight design allows you to wear it hands-free without discomfort. One of the best features is the cooling chip which senses a drop in temperature and adjusts cooling accordingly. It has three speeds and is USB rechargeable with 8an -hour battery life. Relieve stress and discomfort during the day with this neckband fan.
These seven cool gadgets will optimize your office space by keeping you comfortable, healthy, and productive. The best part is that they can be used anywhere, not just at the office. So whether your work in a brick-and-mortar office, at home, or if you travel, these gadgets can enhance your workspace anywhere.