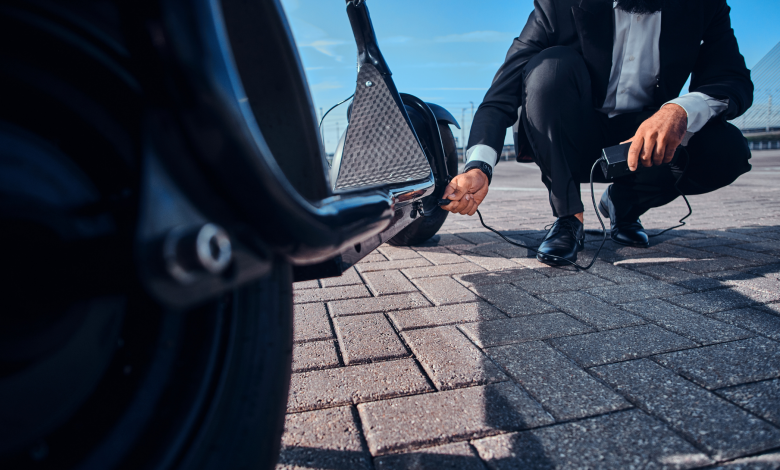 If you are a true adventurer and love adrenaline, dual motor e-scooters were made for you. These ordinary looking electric scooters offer excellent acceleration and a speed incomparable to single-motor models. Read our article to learn what a dual-motor electric scooter can give you and what should you take into consideration while buying one.
Why a dual motor electric scooter?
Dual motor electric scooters are getting more and more popular these days. They are responsive, ultra-fast and offer better acceleration to similar models with only one motor. While a regular e-scooter usually gets to a speed of 15-18 mph, the best dual motor electric scooters can be twice as fast – they will allow you to travel at the speed of 30 mph and even more. This is a great asset, especially for e-scooter users who love speed and adrenaline. Thanks to the use of the dual motor, they are also more responsive and their acceleration can surpass your wildest expectations.
The benefits of using a dual motor electric scooter?
If you are wondering if it is worth investing in a dual motor electric scooter, we have prepared a list of advantages it may offer to you.
Faster travels
Dual motor electric scooters are much faster. They allow you to reach a high speed in all conditions. It will help you reduce the time needed to get from one place to another even by half. This is particularly useful if you make longer commutes.
Stronger acceleration
Thanks to stronger acceleration, you will be able to feel the real kick and adrenaline comparable to driving a fast car. This will allow you to react quicker and speed up your travels in all conditions.
Better performance
Two powerful motors installed in on e-scooter ensure the best performance possible. The popular dual motor electric scooter models are usually equipped with two powerful motors which offer extremely high power.
The best speed/safety ratio
Although a higher speed are often associated with the possibility of an accident, this is only partially true. A responsive and fast dual motor electric scooter will allow you to react faster in case of danger. Better performance combined with an advanced breaking system will keep you safe.
Where to find the best dual motor electric scooters?
Although dual motor electric scooters are a relatively new product on the market, the number of models which are available in shops is constantly on the rise. While choosing your new e-scooter with a dual motor, take your needs into consideration and compare them with the parameters of the chosen vehicle. Remember that the e-scooter should not only be fast but also safe! If you want to enjoy increase comfort, opt for models with hydraulic suspension. You can also find models which are foldable, among the best dual motor electric scooters. This is particularly useful if you sometimes need to carry your vehicle with you. It also facilitates storage. If you want to see examples of the most powerful e-scooters, explore the dual motor electric scooters collection and find the model that best suits your needs.
Always try to predict what may happen
If riding a regular e-scooter is no longer fun to you, and you feel that you need this additional boost, a dual motor electric scooter will probably be the best choice. However, if you decide to buy such a powerful model, you always need to remember about your safety. Higher speed and better acceleration may be tricky. When you move faster, your braking distance is longer, even with the best braking system. Keep in mind that no e-scooter is safe if you use it recklessly and don't wear protective equipment. Remember about this every time you ride your dual motor electric scooter!