Automotive
Featured
Safety Tips while Driving a Convertible Car
Convertible Car Safety Tips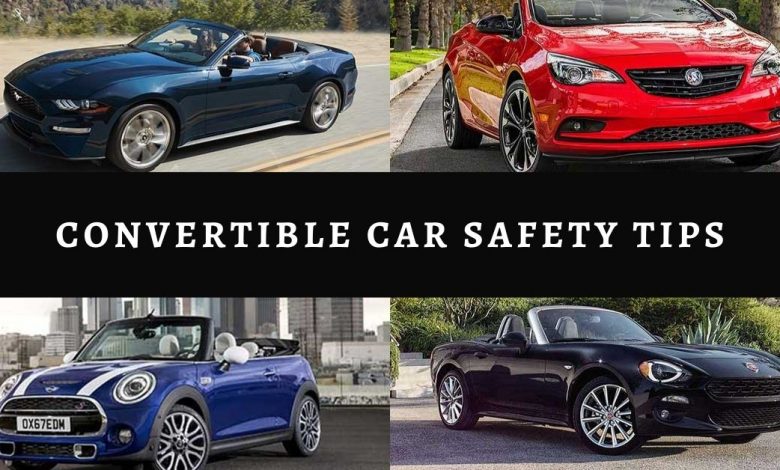 The summer sun is finally shining, and it's time to hop into a convertible car, enjoying the warm weather. When the weather is favorable, and you are feeling brave, you often find yourself taking a nice drive through the roads of Miami or Atlanta.
Driving a convertible car is a wonderful experience – those open-top wind in your hair, fireworks on the Fourth of July kind. But with these convertibles come a whole lot of responsibility that isn't always on the top of everyone's mind.
There is a common concern of people that convertibles are generally aren't as safe as regular cars. However, many researchers have concluded that nowadays, convertibles are as safe as non-convertibles.
So, next time you plan to opt for convertibles like the Corvette Grand Sport, do it without hesitation. However, always consider some safety tips so you can focus on having fun while in a convertible car. These are:
Protect your eyes and skin
Convertibles can be fun to drive, especially with top-down. But, there are great chances that you might end up with debris in your eyes and tan on your skin. So it's time to understand all the protective measures you can take.
For starters, you can consider wearing sunglasses. It will protect your eyes from all the elements like dirt and debris in the air, which can swoop in your eyes while driving a convertible. You should make sure to apply sunscreen before starting your journey in a convertible. Otherwise, you might end up looking like a lobster by the time you arrive at your destination.
Restrain Pets
While most pet owners do everything they can to keep their pets safe on the road, you can take some extra precautions if you're in a convertible with your dog, cat, etc.
One of these precautions is to simply restrain your pet while driving. Be sure to keep them contained within a portable pet cage. This way, you will eliminate the risk of them jumping out in moving traffic due to fear, etc.
Prevent Garbage from flying 
With Maroon 5 playing on the stereo and you busy vibing with the weather, how would you feel when an empty bottle blows over your face? Awful, certainly. While you are driving a top-down convertible, you are likely to experience your garbage flying anywhere and everywhere if you fail to properly contain it.
So first thing to do when you sit in your convertible, or rented convertible, remind yourself not to leave any trash behind when you exit your convertible.
Avoid Rain from Damaging the Interiors
Yes, a little drizzle might lift your mood and help you to beat the heat. But, when it comes to this sprinkle of rain pouring on your convertible, it's time to close the top of it. Convertible cars are equipped with exclusive interiors. Thus, even the slightest rain can cause the greatest damages to these interiors. Take proper care and get its service done regularly.
Always use Seat belts- both driver and Passengers
You might hear this all the time from people driving convertibles, but it bears repeating: Always buckle up while driving a convertible. It applies to the driver as well as the passenger. Crashes can happen at any time, and even though you may not be aware of them, you cannot escape responsibility for the consequences of your actions. In the case of convertibles, there are greater chances of accidents. Also, there is a real danger of falling out of a convertible car while it's moving. So, be sure all passengers, especially children in your convertible, are buckled in and that they stay planted in their seats at all times.
Parking Convertible with roof down
It is highly recommended to roll the roof back when you are parking the car anywhere. Even if you are only running a quick errand, don't take a risk of leaving a top open convertible car. A rolled-down convertible is the easiest target for a potential thief.
When you are driving a convertible, it's important to know what to do to make sure that you stay safe on the road and that others are not in any danger. Stay informed on protective equipment and practice safe driving strategies in preparation for any potential crash or injury.
When you rent a convertible, there's the extra element of responsibility and judgment that comes with it. So make sure you take into account all the safety precautions to avoid minimum damage, and you can have maximum fun.