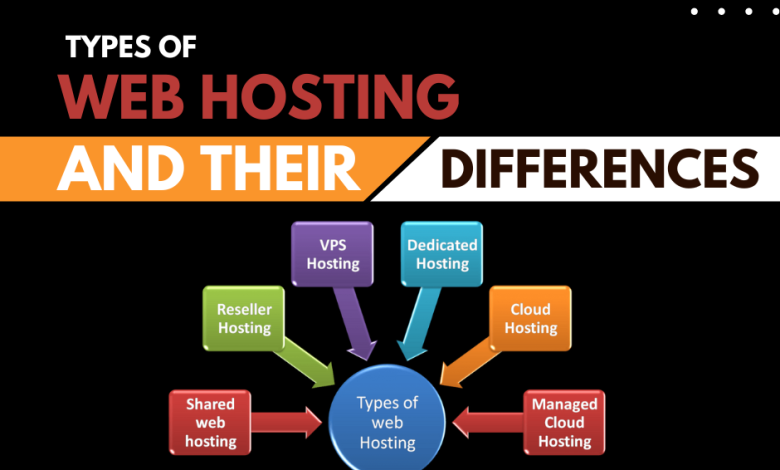 Web hosting is the process of storing your website on a remote server, which allows you to view your site's content from any computer connected to the Internet. Web hosting typically entails a username, password, and an automatically-assigned IP address. With different types of web hosting services available online, this can be a confusing area to deal with.
The internet is full of options for web hosting. It can be daunting to find the right one.
You have a dilemma, what to do? The answer is simple.
Blindly signing up with a web hosting provider is something you should avoid at all costs. If you want to save time, money, and effort in the future, read this article to learn how to choose the best Web hosting provider for your company.
Website hosting needs are defined as the total goal of your business. To begin, develop a vision for your website/business. Estimate your needs and then visit an online web hosting listing directory like HostingSeekers to learn about your best options, read about users' experiences with various providers, and compare the benefits of various hosting options.
We've put together this fast guide to explain how  types of web hosting services work and who they're best suited for to prevent "apples to oranges" comparisons.
How do you choose the best web hosting provider for your company?
1. Create your business plan
Have a business plan in place to understand how you expect your company to grow. Understanding your current web hosting requirements will be helped by your current and future business strategies.
2. Identify the factors that must be considered
Understand the Factors You Should Consider Before Choosing a Hosting Provider. Some of these factors include expected speed, performance, backup, memory, required support, and so on.
3. Look through an online web hosting directory
You could also spend a significant amount of time researching a list of web hosting providers or researching the plans they provide. Optionally, you can go to an online web directory that has already shortlisted and laid out the best-performing web hosting providers' plans.
4. Review your options
Before you buy, compare your options, understand the features offered by all of the shortlisted web hosting companies, and compare their user reviews.
5. Choose the one that best meets your needs
Make final your decision once you've decided which provider meets the majority of your needs. Next, inquire about the support they provide, the prices they will charge at the time of renewal, and so on. If everything appears to be in order, go ahead and purchase the best package from the hosting provider!
There are five different types of web hosting
Every website is unique. That is why there are Different Types of Web Hosting and many servers to satisfy their requirements. A single server may be shared by several websites.
1.Shared Hosting
Shared hosting is the most widely used form of web hosting service.
Shared Hosting hosts multiple web pages on a single web server that is divided into several files. Each of which contains a single web. All of a computer's resources, such as RAM, CPU, Internet, and so on, are shared among the various websites hosted on it, which is why it's called shared hosting.
Because many users share the same resources, not everyone has full rights to your important data. You will have your own private and exclusive space with the highest security standards, and the server load created by webs will be shared. This is one of the most well-known kinds of web hosting.
Added services includes:
Free domain name
Free SSL certificate
Integrated website builder
Security and anti-malware scans
User-friendly control panel (cPanel)
Auto-backups
Benefits
Affordable — plans start at only $1/month
No specific technical knowledge is required
Out-of-the-box native website management features
Pre-configured server environment
Managed server administration and maintenance
2.VPS Hosting
A Virtual Private Server, or VPS Server, is a virtual space that combines several VPS servers into a single computer or network. Each VPS server has its own setup and is identity.
A VPS Hosting, also known as a Virtual Private Server, is a virtual space in a physical machine or computer network that contains multiple VPS servers. All of the settings for each VPS server are independent of one another. Users can manage their own server resources such as RAM, CPU, disc space, IP, and so on as needed. This is another popular type of VPS hosting.
Every VPS has its own physical resources, allowing it to run efficiently. Moreover, this is not shared with other VPSs created on the same machine. So, if you want hosting that provides great performance, reliability, and security at a low cost, consider VPS service providers.
Benefits
Dedicated server space
Stability and scalability
Root access to the server
Ability to install any software you want/need
More cheaper.
3.Dedicated Hosting
Dedicated hosting is a type of web hosting server that is totally dedicated to a single website. Internally or externally, this form of hosting can be implemented as a service. Physical equipment and resources are entirely committed to one account in dedicated server hosting. User does not share the space with other accounts or customers.
A dedicated server is a physical computing device that employs several resources to offer information and respond to client requests. Unlike a shared server, the dedicated server works exclusively for a single client.
Dedicated servers are the most comprehensive and finest solution for all forms of web hosting, and they are the best that a web hosting business can provide. So, this type of website hosting is a modality chosen by most large companies and educational institutions.
Benefits
Non-constrained configuration/customization
Full-access control over hosting server
Guaranteed resources availability
Improved privacy and security
Stable and predictable website performance
4.Managed Hosting
Managed Hosting is a type of web hosting in which the service provider manages all of your website's resources and you don't have to worry about anything. If you run a large company and don't have time to manage your website, this type of website hosting is the best option for you.
You will get plenty of resources, disc space, and servers with managed hosting so that your business runs smoothly all the time and you can focus on what's important.
Benefits
Your website will always be lightning fast, and if traffic rises, your service provider staff will be there to help.
Technical support.
You will be able to install any program or software that meets your company's needs.
5.Cloud Hosting
Cloud hosting is a cloud computing service that allows you to host your website or other web services in a virtual server. It's like a telecommuting job without the commute!
Benefits
Instant scalability
Higher uptime
Access to the latest hardware
Greater security
Value-added cloud services
Among Different Types of Web Hosting, What's Your Pick?
Everyone starting a website wants to consider the types of web hosting their business requires as well as the top web hosting trends for 2022. As a result, we've created this technical web hosting guide to make things as simple as possible. We have discussed five different types of hosting, as well as their benefits and drawbacks. Whatever your business is, you can read this article comparing the benefits and drawbacks of each type of hosting and select the best type of web hosting for your needs without fear of making a mistake.